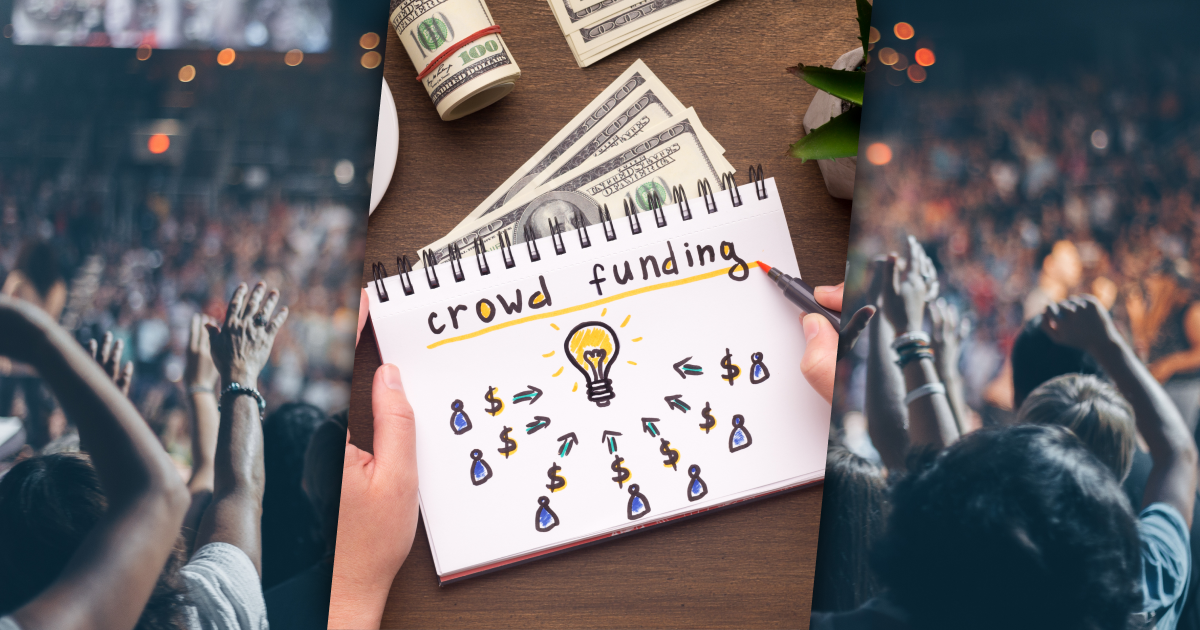 Crowdfunding is one way a business can help jumpstart the launch of a product by raising often small amounts of money from a large number of people. While crowdfunding for business is often most effective for a physical product offering, it can also be used to generate funds for a specific campaign or across multiple product launches.
GiveWP has all the tools you need to launch a successful crowdfunding campaign. Use it to help launch a new business offering, test sales of a new product or item, or even help publish a book.
Here's everything you need to know to get started.
Crowdfunding for Business with GiveWP
GiveWP has features to help you launch a successful crowdfunding campaign. You might use this to help promote a specific project or product that you are just starting up or a line of branded items to help generate interest before you have to order inventory.
The great thing about using GiveWP for this type of project is that your crowdfunding campaigns will be fully integrated with all of your other efforts and you maintain ownership of funds.
You can keep track of people who contribute to crowdfunding campaigns to keep track of where money is coming from.
There are two primary GiveWP features that are ideal for creating crowdfunding campaigns:
Form Field Manager (FFM): This option lets you create custom form fields for donation forms to help better manage campaigns and collect specific information. If you are crowdfunding a new set of shirts, you could use it so that donors could set preferences for size, color, or other options.
Funds and Designations: Create a specific fund/campaign that attaches to donation forms that allow people to contribute directly. A fund is for the overall crowdfunding effort that you can track, and designations allow users to contribute to specific funds.
Though GiveWP also supports Peer-to-Peer fundraising, which is sometimes confused with crowdfunding, it's important to understand the difference and how to harness the power of crowdfunding.
3 Types of Business Crowdfunding
There are three ways to collect funds from interested parties for your campaigns or startup initiative. Most crowdfunding for business campaigns go with a rewards-based campaign or donation-based campaign. Let's explore these options further:
Equity: In this type of crowdfunding, investors get a part of the company back in shares for their money. This option often only allows for equity-based investment or crowdfunding. It is more common in the for-profit business sector.
Rewards: This is a crowdfunding option you've likely used at some point with donors earning something in exchange for a contribution. Rewards often grow in value with donation amounts so that the more a person contributes, the more (or better) rewards they earn in exchange. This is a popular option for startup businesses.
Donations: This is probably your best option for crowdfunding, where donors contribute to a specific campaign – such as an equipment or building fund or to support a new program – without getting anything back in return other than the campaign's promise. This option often results in a higher fundraising return for the project you are crowdfunding for.
Benefits of Crowdfunding for Business Ventures
Crowdfunding is a popular option for businesses and startups because of the attention it helps generate while increasing revenue. It's often a win/win!
Crowdfunding for business works more like a grant and less like a loan: Unlike traditional bank loans, crowdfunding does not require businesses to pay back the money they raise. Instead, it is more like a grant or a donation, where backers contribute money to the business without expecting repayment. This can be an attractive option for businesses that may not qualify for traditional loans or want to avoid taking on debt.
It's easy to raise capital: Crowdfunding campaigns can be set up relatively quickly and easily and can be shared with many people through social media and other online channels. This can make it easier for businesses to raise capital than other fundraising methods.
Crowdfunding is more efficient than some other options: Crowdfunding campaigns can be run entirely online, which can save businesses time and money compared to traditional fundraising methods like in-person events or direct mail campaigns.
Social proof creates organic awareness: Crowdfunding campaigns can provide social proof of a business's potential success. By demonstrating demand for their product or service, businesses can use crowdfunding to show potential investors or partners that their idea has market viability.
The increased exposure can help generate new investors/donors: Crowdfunding campaigns can also provide businesses with increased exposure to potential customers, investors, and partners. The marketing and promotional efforts in a crowdfunding campaign can help raise awareness of a business and its offerings, which can be valuable for early-stage companies trying to establish themselves in the market.
Crowdfunding for Business Ventures: Launching and Promoting
With a fully online option for generating new revenue through crowdfunding, getting started can be one of the most important – and challenging – elements.
Breaking your crowdfunding for business campaign into three stages can allow you to manage and launch your business crowdfunding campaign more efficiently. These three steps are: planning, launching, and promoting.
Let's explore the
Planning
A solid crowdfunding campaign starts with a good plan. Start creating a plan by determining the following:
Create clear and compelling goals: How much funding do you need? Who is the target audience? What are the desired outcomes for the campaign?
Conduct market research: What does the competitive landscape look like? Who are potential backers?
Craft your campaign story: How do you effectively communicate to potential supporters your unique value proposition in an engaging manner?
Develop a marketing and communication strategy: How will you leverage social media, email marketing, partnerships, and more in order to reach a broad audience? How will you express gratitude to your backers?
Setting milestones: If you're considering a rewards-based crowdfunding for business campaign, it's important to set achievable brackets to encourage participation.
Consistent monitoring: Analyzing your campaign's progress and making data-driven decisions throughout your campaign is crucial to success. Adapt, flex, and overcome.
Proper planning significantly increases the chances of a successful crowdfunding for business campaign. The planning stage empowers you to create a foundation for success by establishing your goals, determining your strategy, crafting your story, and maximizing your outreach efforts.
Launching
Goals? Check. Story? Check. Marketing and comms? Check.
Now that you have a plan in place, it's time to launch your idea. Of course, launching your crowdfunding for business campaign starts with choosing your platform and ensuring it's easy for supporters to contribute online. Once you've done that, you'll begin to create your campaign page, using all of the relevant information you determined during the planning stage.
Launching your campaign also requires engaging content! This includes:
Visuals like video and photography
Written content
Engaging content for your crowdfunding for business campaign should utilize storytelling to demonstrate value, highlight unique features or use cases, and emphasize why your venture stands out from the rest.
The launch is where you connect emotionally with your potential backers by sharing your passion, vision, and journey behind your venture.
Promoting
Once your campaign is live, it is critical that you harness the power of promotion to increase your success. With a compelling story, engaging content, and your goals in place, you can promote your crowdfunding for business campaign through a variety of communication channels.
Social media: Amplify your message using social media platforms like TikTok, Instagram, and Twitter.
Email marketing: GiveWP empowers you to collect donors email addresses in the donation form, ensuring that you're able to communicate with your supporters during and after the campaign.
Professional networks: Reach out to friends, family, and colleagues to spread the word and gain early support. You could even gamify the early days of your campaign by creating an "early adopters" tier, giving those who fund your venture early on exclusive access to a feature or event.
Attend events: Connect with folks in your industry at industry events, conferences, chamber of commerce meetings, and more to share your passion face-to-face and connect with potential supporters or mentors.
Regardless of which communication channels you use, you'll want to ensure you are engaging with backers, answering questions promptly, and providing regular updates on your progress.
Crowdfunding campaign promotion is an ongoing process, and you'll need to provide regular posts and information to keep the momentum going. Create a content calendar for the duration of the campaign to ensure you are posting regularly and helping to engage people who want to contribute.
By consistently promoting your crowdfunding campaign, you can build the momentum your campaign needs to propel you toward your goals.
Crowdfunding for Business: Getting Started
The tools you need for a successful crowdfunding campaign are available for all businesses through GiveWP.
Use the Form Field Manager or Funds and Designations to set up a crowdfunding campaign and promote. Everything is in your GiveWP-powered WordPress website with reporting in your dashboards.
If you aren't already using GiveWP, this is the perfect time to start. Schedule a demo with our Customer Success team to learn more about how GiveWP can help you with crowdfunding your business.
About the Author
Carrie Cousins
Carrie Cousins has more than 15 years of experience in media, design, and content marketing. She's a writer and designer, has an MBA from Virginia Tech, and is passionate about creating amazing experiences for businesses online. Her work has been featured in publications such as Design Shack, Webdesigner Depot, The Next Web, and Fast Company. She's an avid runner, which comes in handy with a trio of Australian shepherds at home.