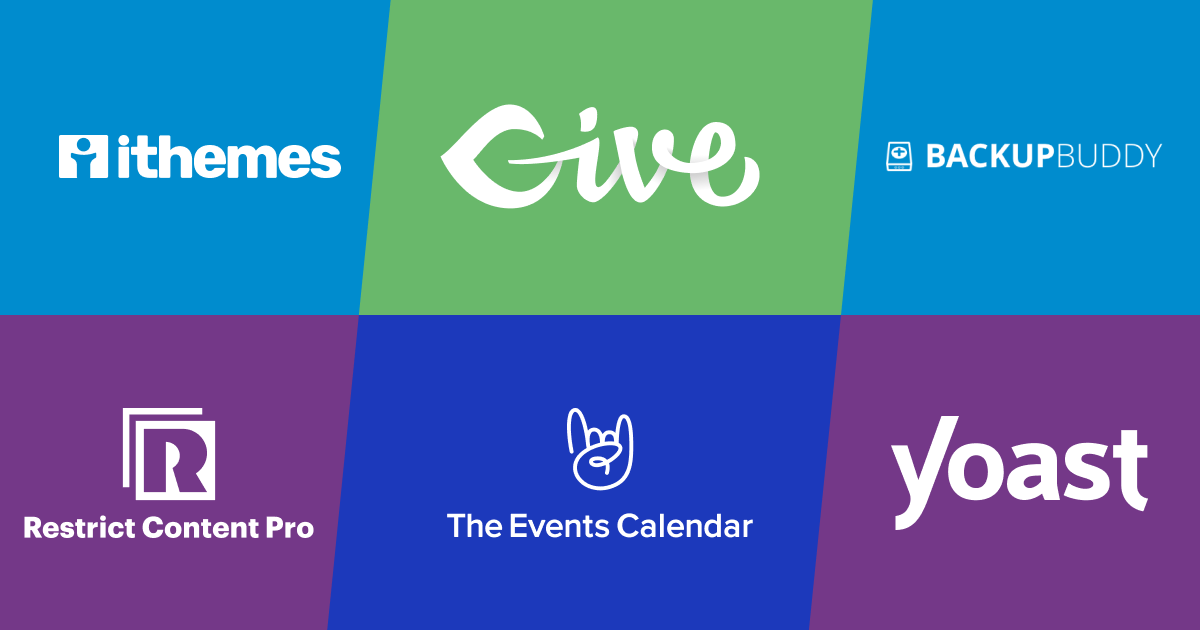 The right WordPress plugins can help you manage, maintain, and grow your nonprofit website. WordPress plugins extend the functionality of a new website or the website you already have, often mimicking the design of the website. Plus they're easy to use.
These six WordPress plugins can boost your online fundraising efforts and help you maximizing giving potential. Mix and match them to help meet your online goals.
We don't call it "the best WordPress donation plugin" for nothing. GiveWP is a robust plugin that does everything from help you collect online donations using safe and trusted payment gateways, to managing donors and reporting through a backend database, to connecting with marketing materials such as emails or e-commerce.
More than 100,000 fundraisers are already using the plugin to power their nonprofits.
Key features of the plugin include:
Multiple payment gateways including Authorize.net, Stripe, PayPal, and more
Robust reporting with charts and key performance indicators
Donor management database where you can track history and payments and keep note
Customizable display options for almost everything
Recurring donation options
Ability to import and export donor data
Integrations with popular tools including Google Analytics, Mailchimp, WooCommerce, Constant Contact, Salesforce, and more
Visual interface with drag and drop tools that almost anyone can use
For many nonprofits, events are a major component of the fundraising cycle. The Events Calendar is one of the most popular events plugins available, for good reason.
You can create events calendars that integrate seamlessly with your WordPress website design and even sell live or virtual tickets through the platform.
Key features of the plugin include:
Free events calendar with an optional premium tool with more calendar functionality (recurring events, multiple calendar views, aggregation from other calendars, ticketing, and more)
Ability to filter events and link events with simple shortcodes
Ability to allow people to submit events directly into your calendar
Fully functional editor that allows you to link events to other content, add images or video, and link to maps or ticketing
Dedicated link for each event for easy sharing
Eventbrite integration that works right in your the Events Calendar dashboard
Full integration with GiveWP coming soon
If donors or other members of your audience need access to special content that's just for them Restrict Content Pro is the solution.
You could use it to show special content for key fundraisers or giving groups, for your executive team, or volunteers. For nonprofits that have membership roles or organizational status, this plugin can help manage those members and their access to and on your website.
This plugin is one of the more complex that you might encounter because of all its functionality, with more than 550 action hooks and filters. That means you might want your developer to help with installation and designing functionality based on your specific needs.
Key features of the plugin include:
Theme integration without CSS
Modifiable template files
Plugin integration with other plugins you already have installed and working on your website
Plenty of developer documentation to facilitate usage
WP-CLI integration
Ability to create discount codes and offers
Data import and export
Unlimited subscription package functionality
Member management
Ability to send member emails and deliver premium content
Full integration with GiveWP coming soon
Even if you don't know exactly how SEO works, you probably understand how important search engine optimization is to ensure that people can find your nonprofit website. The Yoast SEO plugin is designed to help you get found online.
It's pretty easy to use with automated setups that will walk you through the process. This plugin includes page and post SEO checks with steps that are easy to complete and understand.
Key features of the plugin include:
Focus keywords and search for every page of your website
Social sharing optimization
Help with creating an internal linking structure to keep users on your website longer
Dead link prevention tools
Automatic structured data that shows in search engines
Integrates with other plugins and tools
Learn more about SEO for nonprofits. Download the eBook.
Any website that accepts payments is a target for hackers. Even if you are doing everything right, you need to protect your WordPress website against malicious intent. iThemes Security Pro is your first line of defense to help keep your website safe.
This plugin will help you and your donors feel safer when conducting transactions online.
Key features of the plugin include:
Stops automatized attacks
Continuous monitoring for suspicious activity
Strengthen user credentials
Scans for vulnerable plugins and themes and applies updates
Blocks bad bots and reduces spam
Automatically takes actions as needed to protect your website
BackupBuddy is your website insurance policy. If something goes wrong, it keeps a copy, or backup, of your website so you can reload it back to the previous state without losing time or having prolonged outages.
Every website owner should have a tool or process for creating regular backups.
Any number of things can cause an outage including malware, bad commands, deleted files, hacks, user error, or server crashes. These problems can be more common than you think, making a backup even more important.
Key features of the plugin include:
Complete WordPress website backup including database and all files
Scheduled, automatic backups
Backup files are stored off-site in a safe, secure location
Ability to restore your WordPress website if something does happen
Downloadable backup files in zip format
Instant email notifications when backups complete
Customizable backup file options
ImportBuddy feature that takes your website back to previous back version quickly
Create Your Own Solution
Remember, plugins give you the opportunity to create your own website solution. You can install one, two, or all of these plugins to add features and function that you need to boost fundraising efforts and better meet online goals. If you need more guidance on how to choose WordPress plugins, check out this eBook from our friends at Nexcess.
If you are a nonprofit and looking for a robust management tool, GiveWP offers a complete solution to help your organization succeed. The tools include everything from online donation forms to reporting to donor management tools.
Amplify your fundraising with a GiveWP Plan