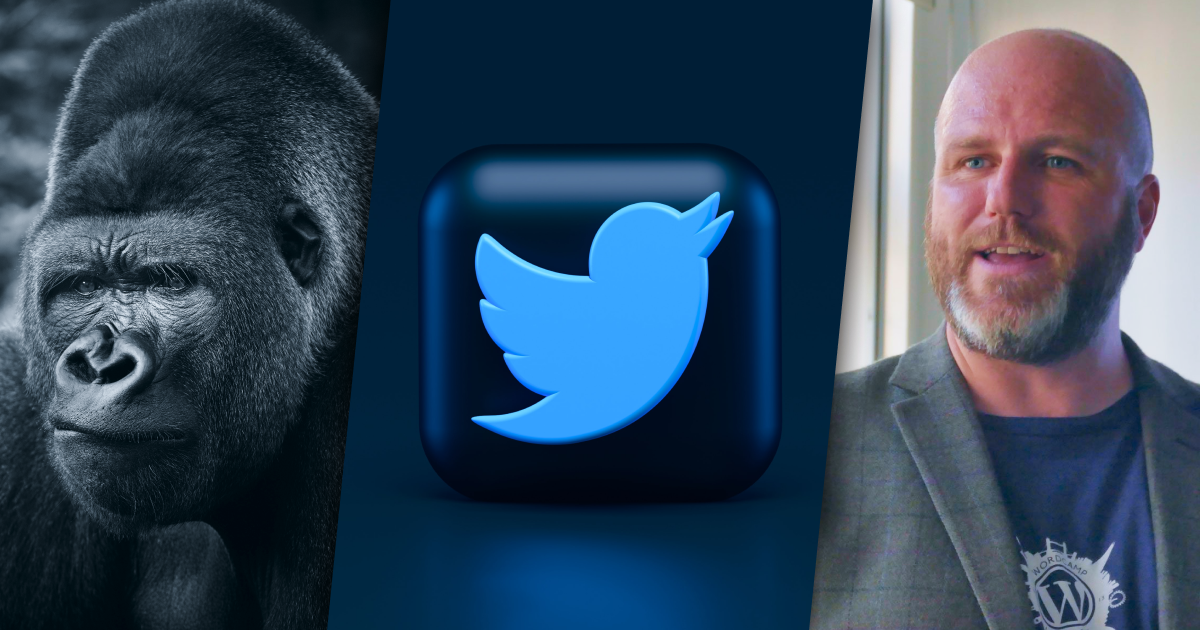 Nonprofit Twitter is a diverse place with a lot of opportunities for engagement. The best accounts to follow may be other nonprofits that are excelling at social media or organizations that help connect you to resources and tools.
Here, we've rounded up some of the best nonprofit Twitter accounts to follow. Make sure to click through and add each one to your feed.
Environment America
One thing that stands out about Environment America on Twitter is how active they are with and in the online community. The social media managers do a good job of using the platform's tool – tagging, hash tagging, and other engagement – to spread their message as far as possible.
This strategy has paid off with plenty of retweets and likes on each post. Here's an example.
What happens when @HomeDepot @Lowes @Walmart & many others agree to phase out or stop selling bee-killing neonic pesticides? We ask @Amazon to do the same, that's what. #savethebees pic.twitter.com/0UtjhTOjwI

— Environment America (@EnvAm) July 5, 2021
Big Orange Heart 🧡
As an organization to support positive wellbeing and mental health, Big Orange Heart spreads positivity on Twitter. (You won't ever find them trolling anyone here.)
Your speed doesn't matter. Forward, is forward.

— Big Orange Heart 🧡 (@aBigOrangeHeart) September 27, 2021
The best part about what this nonprofit is doing is the engagement they have with the online community. They are showcasing Twitter best practices one day at a time.
Ivan the Gorilla
This is an example where quality, not quantity matters. While Ivan the Gorilla doesn't have a huge follower count, the feed is always packed with great content. Curators of the feed are highlighting the Western lowland gorilla habitat with news articles, events, and information about the organization.
The #IvantheGorilla exhibit, a collection of artifacts about Ivan time at the B&I Shopping Center in Lakewood 1967 to 1994 before moving to @ZooATL is now opening.

We had a great turn out at the Lakewood Historical Society #museum this past Saturday. pic.twitter.com/VHRmjzyOo2

— Ivan the Gorilla (@IvantheGorilla) October 1, 2021
Read more about Ivan in this Give Story.
Tech Soup
If you aren't familiar with TechSoup, Twitter is a good place to start. The organization connects mission- and community-based organizations to mission-critical tech resources, knowledge and community for change-makers. It's the must-have tech tool for nonprofits. They provide everything from simple, and actionable, design resources to ways to find and get access to lower-cost (or sometimes free) tools and software for nonprofits.
For organizations such as #libraries and heritage organizations, @Zoom has made it possible to reach audiences that were previously inaccessible. Read 'Zoom Helps #Nonprofits Break Barriers to Deliver on Their Missions' from the #TechSoupBlog: https://t.co/kvqTjMe6Pk#NPCOVID19 pic.twitter.com/wdtNQ2VJoC

— TechSoup (@TechSoup) October 4, 2021
Twitter Nonprofits
Twitter has an account dedicated to nonprofits as well. The feed is dedicated to helping you understand nonprofit best practices – and Twitter best practices, in general – so that you can make the most of this resource for your organization.
A moment can last a lifetime… with Twitter Moments ✨

Whether it's a fundraiser, volunteer event or key milestone, use Twitter moments to capture and curate stories that are important to you and the people you serve. https://t.co/4yGVhY7l0x

— Twitter Nonprofits (@Nonprofits) September 2, 2021
It's also a good place to hear about new features, tools, and resources.
Movember USA
Do you know a man who doesn't shave in November? That's extended to Movember USA, a nonprofit dedicated to changing the face of men's health They focus on mental health and suicide prevention, prostate cancer and testicular cancer.
One 👏 month 👏 to 👏 MO! 🚨

Grow a mo to save a bro and to support #menshealth, for the men in your life and beyond. Head to https://t.co/NjwvqgG6zv to set up your Mo page, Move goals and fundraising team today. #Movember #OneMonthToMo #prostatecancer #mentalhealth pic.twitter.com/sht7UeZtrN

— Movember USA (@Movember) October 1, 2021
The account has generated more than 57,000 followers and shows how sharing the right information can contribute to community.
Code.org
Another large account, Code.org has more than 1 million followers and uses the platform to advocate for helping students learn computer science. They use a combination of posts that show students in action, promotion of webinars and resources, and even highlight efforts of other organization and governments. They are using Twitter in a strong way to get their mission to as many people as possible.
"Everybody should learn to program a computer… because it teaches you how to think." —Steve Jobs pic.twitter.com/jgTFzpkW0o

— Code.org (@codeorg) October 5, 2021
NEA
The National Education Association uses Twitter primarily as a tool to help their members across all of the United States get involved.
Today, and every day, we are grateful for the 85 million teachers who inspire, challenge, and care for students all across the world. #85MillionStrong #WorldTeacherDay pic.twitter.com/7hzjz2JfV7

— NEA (@NEAToday) October 5, 2021
This is a great tactic for a national organization where members could be anywhere at any time.
Charity Navigator
As a page that's more for your organization to learn from, Charity Navigator shares tools and resources to help "make impactful philanthropy easier for all." The feed lives up to that tagline and can be a solid follow for anyone in the nonprofit world.
With the #holidays approaching, now is the time to ensure that your #nonprofit is prepared to track #KPIs strategically. Today's #blogpost spotlights the 4 metrics your nonprofit should be tracking this giving season. Full post here: https://t.co/QkXlDGq9lx. pic.twitter.com/Ia15Mc0CRi

— Charity Navigator (@CharityNav) October 4, 2021
Stroke Association
If you want to see what ideal engagement looks like, the Stroke Association has you covered. Not only is the Twitter page updated constantly with tons of comments, retweets, and likes, but it also tells people when to engage in the bio. There's a note for what times of day the page is monitored so that they can maximize engagement.
Plus, they created a hashtag to focus their Twitter efforts into a single feed.
Nonprofit Quarterly
Stay in the know with nonprofit news and information with Nonprofit Quarterly. Twitter is well-known as a news resource and this account is perfect for those who work with or at nonprofit organizations. This account keeps up with all the latest developments in the nonprofit world in one place so you don't have to look too far for news and information.
— Nonprofit Quarterly (@npquarterly) October 3, 2021
Don't Forget to Follow GiveWP
GiveWP is on Twitter. Make sure to give us a follow for more articles like this one as well as other tips, links, and nonprofit resources. We'll help connect you with other nonprofit resources and share information that you can use to boost your fundraising campaigns.
Carrie Cousins has more than 15 years of experience in media, design, and content marketing. She's a writer and designer, has an MBA from Virginia Tech, and is passionate about creating amazing experiences for businesses online. Her work has been featured in publications such as Design Shack, Webdesigner Depot, The Next Web, and Fast Company. She's an avid runner, which comes in handy with a trio of Australian shepherds at home.