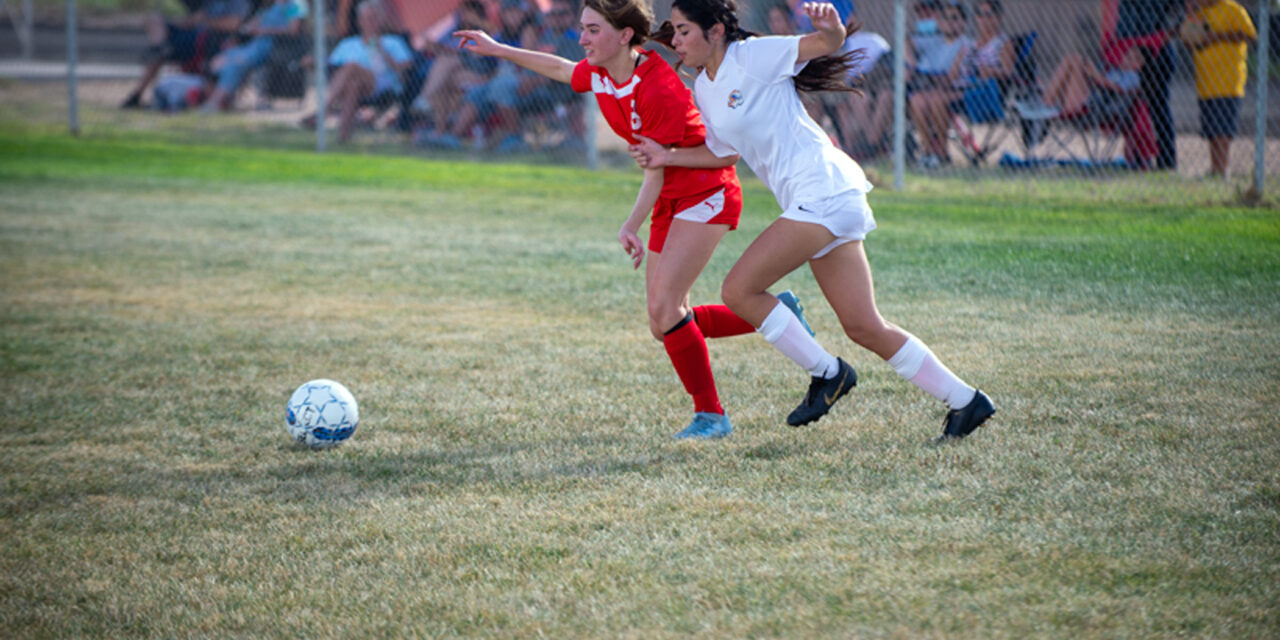 Los Lunas and Valencia took to the soccer field in both boys and girls soccer to do battle this week, beginning with the girls game on Thursday, Aug. 26.
The Tigers took the girls matchup by a score of 2-0 in a closely fought game.
The win improved the Tigers record to 3-1 while dropping the Jaguars to 0-2 on the year.
Los Lunas scored once in each half with goals coming through freshmen Eleaha Sangre and Jaylyn Archuleta.
Jaguars goalkeeper Kylee Ashley-Kurtz made a total of five saves to keep the Jaguars in the game and keep the Los Lunas offense in check.
Makaylee Burt stepped up for the Tigers in goal, making five saves and at times withstanding heavy pressure from the Jaguars in order to keep a clean sheet in her first appearance in the net at the high school level.
Both teams had some time off following the game, with Valencia scheduled to return to the pitch on Saturday, Sept. 4, against Miyamura at 10 a.m.
Meanwhile, the Tigers are scheduled to host 1-1 Sandia Prep tonight at 4 p.m.
The boys game was played on Tuesday, Aug. 31, at Valencia and the two teams tied, 1-1. With the result, the Jaguars stayed undefeated at 1-0-1, while the Tigers moved to 2-3-1.
Efrain Perez was the goal scorer for the Tigers, while Diego Cordova countered with the Jaguars goal through an assist from Alexis Varela.
The Tigers returned to action on Wednesday at St. Michael's, while the Jaguars will be in action starting on Friday at the Roswell tournament.