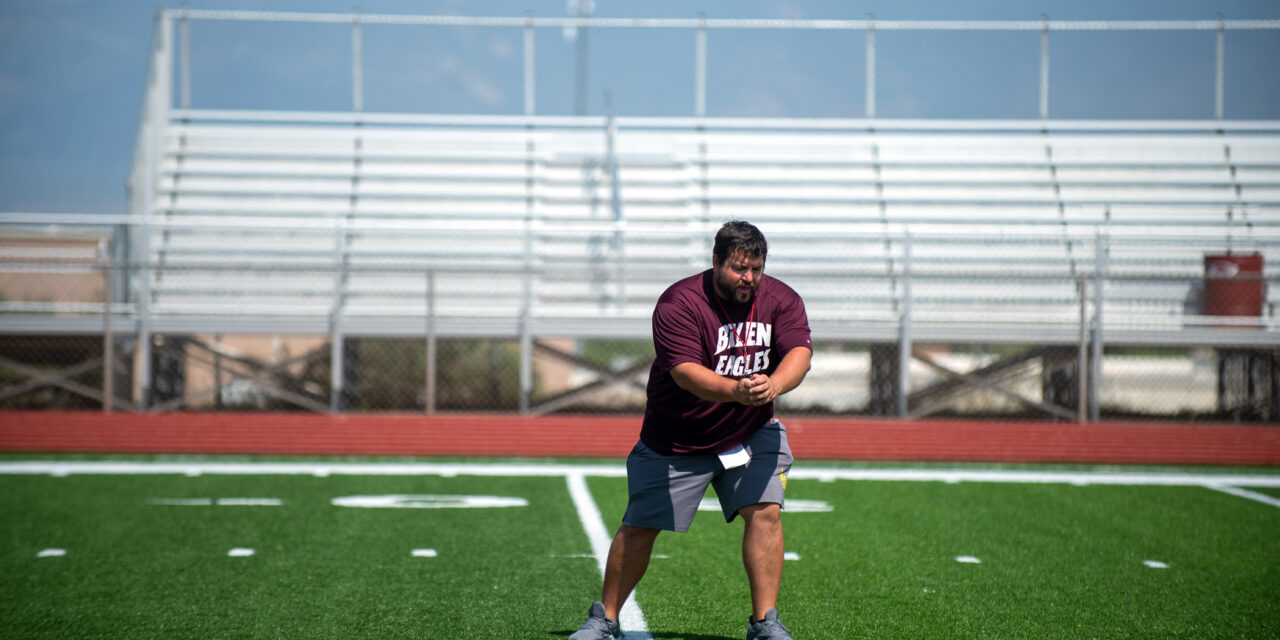 The Belen Eagles scored the first victory of the Andrew McCraw era last Friday in Gallup, beating the host Miyamura Patriots 23-7.
Belen's defense had its strongest showing of the season, led by Brody Jaquez who recorded five of the Eagles six sacks in the game.
In addition to six sacks, Belen recorded a total of 19 tackles for loss while forcing three interceptions and a fumble.
Junior Jesse Vasquez had two interceptions, including a fourth quarter pick six that put the game out of reach and extended the Eagles lead to 16.
The win gave Belen its first of the year and improved their record to 1-2.
The Eagles will return home this week to host the Piedra Vista Panthers, who improved to 3-1 on the year after beating Kirtland Central 34-7 last week.
PVHS will be looking to continue its three game win streak while the Eagles look to score their first home victory of the year.
The game is scheduled for Friday, Sept. 17, at 7 p.m. at BHS.
Los Lunas
The Tigers continued their winning ways on Friday night, knocking off Roswell at the Wool Bowl, 35-20, to improve to 4-0 on the season and drop the Coyotes to 0-4.
For the first time this season, the Tigers won the game through the air, with Paul Cieremans throwing for 243 yards on 16-of-22 passing, highlighted by four touchdowns and one interception.
The Tigers now return home for two straight and arguably the two biggest games of the season, as Cibola and Goddard come to town.
LLHS will host the Cougars on Friday, Sept. 17, at 7 p.m. Cibola enters the matchup at 2-1 after a 35-21 win against Eldorado last week.
Valencia
Valencia finished out the trio of victories with an emphatic win over the Portales Rams on Friday in Portales, 32-22.
VHS jumped out to an early 12-0 lead in the first quarter and held a 24-6 lead going into the fourth before weathering a 16 point fourth quarter from the Rams to secure the win.
The Jags have now won three straight and already bested their win total from the 2019 season.
VHS will be on the road again this week, taking on Santa Teresa on Thursday, Sept. 16, at 7 p.m.
The Warriors are also 3-1 this year and coming off of a narrow 30-29 win over Alamogordo.