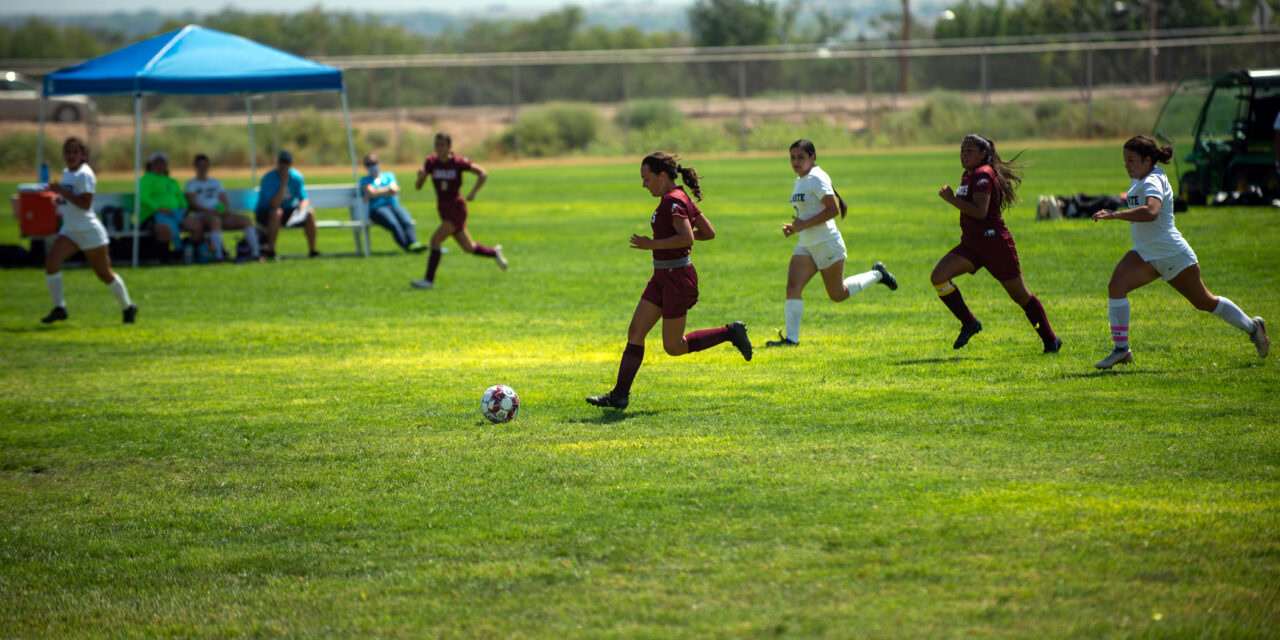 The Belen soccer teams hosted a double header on Saturday, welcoming the boys and girls squads from Del Norte to BHS for a pair of games between the schools.
The boys played first and Del Norte secured a relatively comfortable victory.
The first half of the game was close, with the Eagles having a number of chances which didn't quite develop.
The Knights scored the only goal of the first half, taking a 1-0 lead into the break.
After halftime, Del Norte took over the game and opened up a lead.
BHS had opportunities early on in the half to level the score.
However, after the Knights doubled the lead, the floodgates opened.
BHS rarely controlled possession in the Knights half for long as the visitors rattled off two more goals to push the lead to 3-0 and take commanding control of the game.
With the loss, Belen dropped to 1-4 on the season.
The Eagles were back in action on Tuesday at Cibola and will travel south on Friday to take on the Socorro Warriors at 4 p.m. in the conclusion of the Eagles non-district schedule.
BHS will open district play against Valencia on Tuesday, Sept. 21, at 4 p.m. at home.
The girls game followed 30 minutes later, and the Eagles jumped out to an early lead thanks to Madison Cox, who scored twice in the first half.
BHS was up 2-0 early and looked set to cruise through the rest of the first half when Del Norte was awarded and converted a penalty for a foul in the box.
Just a few minutes later, the Eagles were awarded a penalty of their own, which Cox converted to put the Eagles back up by two, 3-1 which is where the score would hold heading into halftime.
In the second half, the game turned dramatically in favor of the Knights, who scored three unanswered goals on the way to a 4-3 victory over Belen.
The loss dropped the Eagles to 1-5 on the season so far, pending the result of a Tuesday matchup against the 4-3 West Mesa Mustangs.
Another doubleheader awaits the team on Friday as they will join the boys squad in Socorro to take on the Warriors.
Kickoff is scheduled for 6 p.m.
Belen will open the district schedule at Valencia on Tuesday, Sept. 21, at 4 p.m.