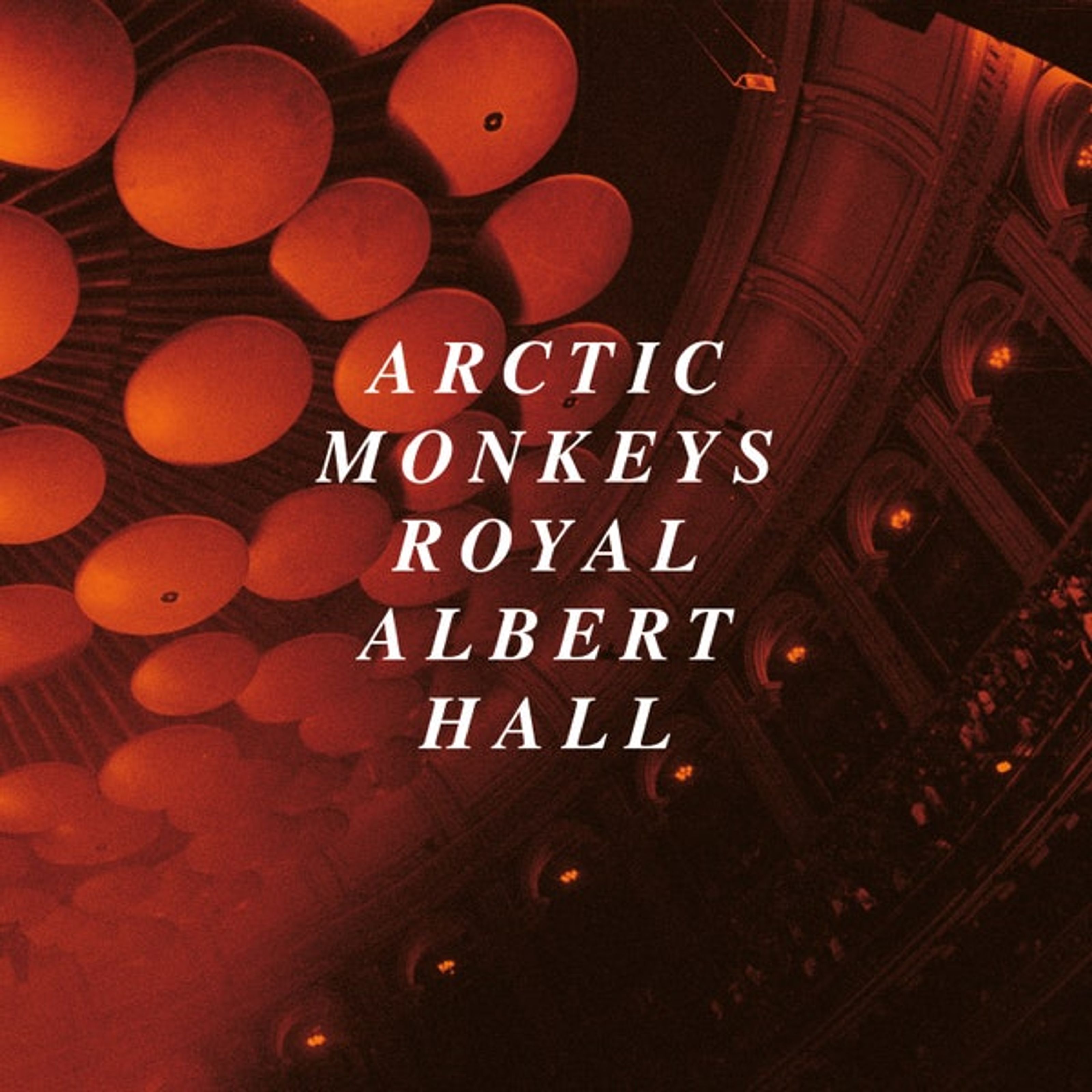 It's been so long since seeing a live show that I've resorted to purchasing live albums and drinking beer in the basement with my cat. She's not quite as into it as I am though. Arctic Monkeys' Live at the Royal Albert Hall manages to capture the best energy of a true arena rock performance but also the intimacy of a solitary show pressed on wax and spinning through pandemic isolation for a writer and his cat. It's one of my favorite records.
Arctic Monkeys, Muse, Cage the Elephant: bands that come to my mind when asked if rock acts are still doing it big in the modern music climate — and usually in that exact order. In particular, Arctic Monkeys' 2006 album, Whatever People Say I Am, That's What I'm Not, and their 2013 album, AM, are full to bursting with grand rock performances that almost feel out of place anywhere that isn't a sold-out stadium. Singing along to these albums is almost a staple piece of my personality.
Imagine my surprise when researching interviews from one of my favorite emcees, I heard JID attribute his singing voice to belting alongside Arctic Monkeys' Alex Turner as well. Little cross over moments like that, and the potential of Turner and JID sharing a track someday, can quickly solidify memorable associations with your favorite artists.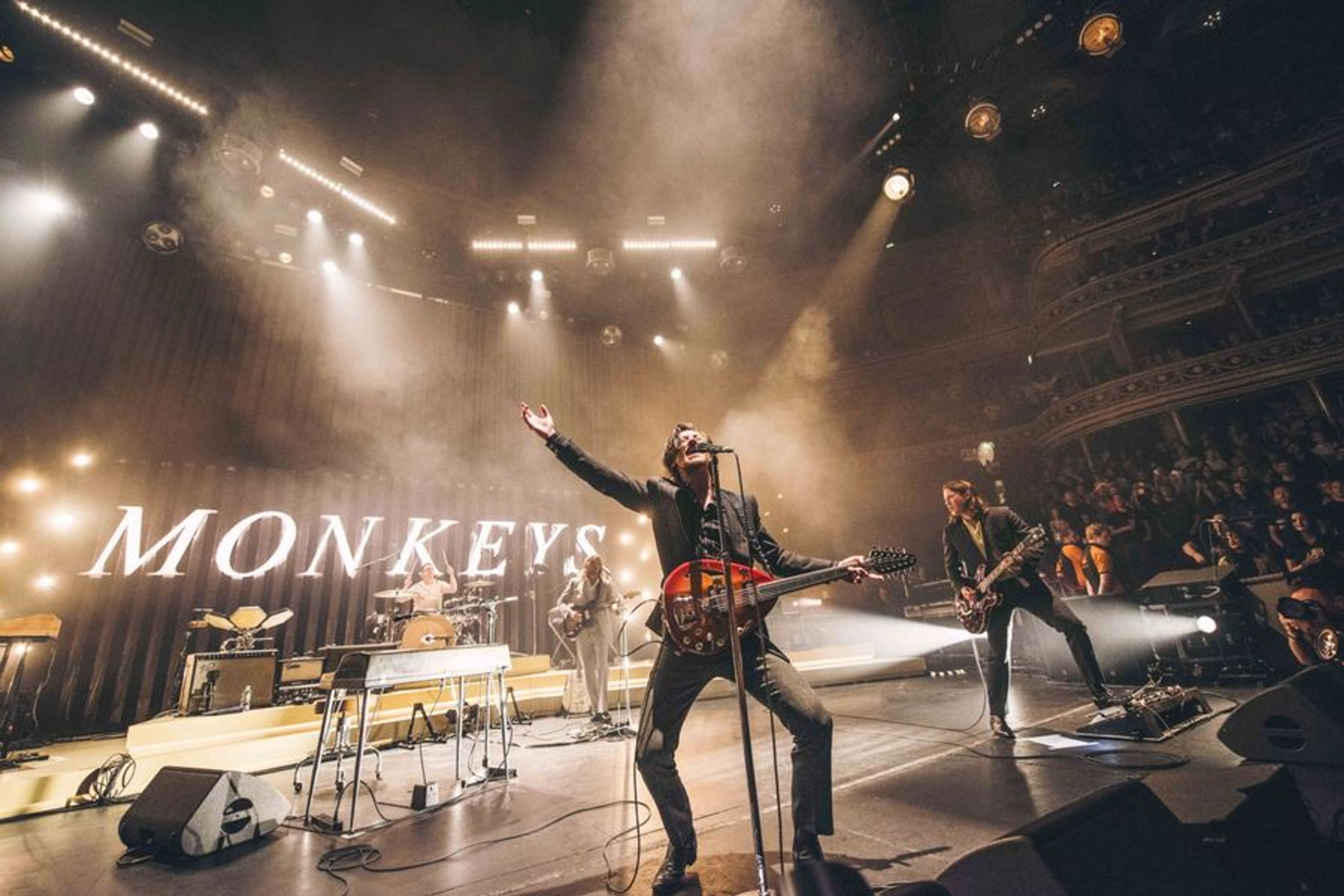 Live at the Royal Albert Hall pulls the best of the cuts that inspire such universal energy. Iconic tracks like "Do I Wanna Know" and "I Bet You Look Good On The Dancefloor" are given new life when you hear the rising screams of the crowd to the former's heavy drum beat or the latter's ecstatic guitar burst. The energy becomes three dimensional. However, the real magic of the live album happens in the life that's carried over into the dynamic jazzy renditions ported over from their most recent album, 2018's Tranquility Base Hotel & Casino. The band's sixth studio album proved they were still full of surprises after an incredible twelve-year run, and beautifully texturizes the unbreakable energy of their setlist.
Tranquility Base Hotel & Casino sounds like what I imagine lounge music at a bougie club on an interstellar space base would sound like. While the album still demonstrates Turner's unparalleled vocal presence and furthers their masterful songwriting, the concept is crafted so intentionally into every corner of the project I lamented that a tour for the album may substitute their staple arena rock in favor of wrapping the crowd into the environment. Don't get me wrong — I love the project but I've tragically yet to see the band live, and I yearned for a show driven by the endangered energy of their older work, rather than the spacey trip of the album that landed a prominent place in my writing background music. Live at the Royal Albert Hall assuaged my misguided fears with the confirmation they're more than capable of doing both, and the cumulative presentation amplified the best qualities of each sound.
When "I Bet You Look Good On The Dancefloor" calmly descends into "Star Treatment," the excitement of late club nights and wild flings blends seamlessly as Turner croons on about rocket grease, martini police, and women who haven't seen Bladerunner. While the pandemic persists I may have yet more time to spend listening to shows with my cat, but Live at the Royal Albert Hall can transform a dull environment into a sold-out stadium and a red dress event among the stars with the drop of a needle.