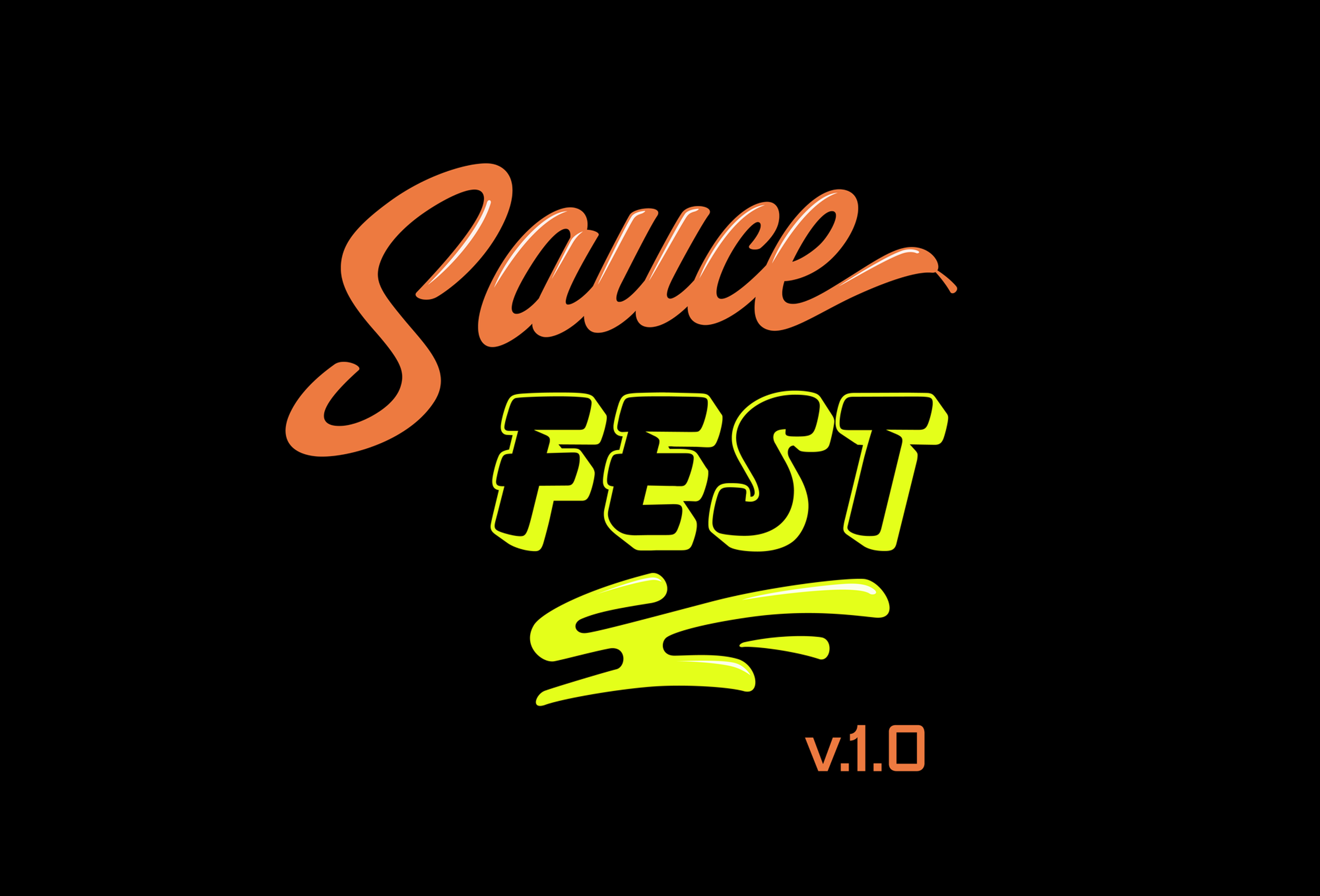 It's hard to make it. Assign that statement to the creative field of your choice. Music, writing, film, design, streaming — I've got friends doing all of it, and I want nothing more than for someone to recognize how incredible they are and give them the chance to make that passion something they can live off of. Over the last two years, CentralSauce has really boosted our emphasis on covering independent artists. It's resulted in a deepening appreciation for the quantity of amazingly unique creators who — like myself and my friends — just want to make it. I became invested in seeing these artists grow and celebrate their wins, but I could also relate to their frustrations. Consistency and quality with limited time and resources aren't just tough to pull off; it's exhausting. But why wait for the validation of some established institution when we can collectively create that platform ourselves?
SauceFest has long been a concept tossed around at CentralSauce, but it never became concrete until COVID lockdowns created a space where virtual music performances like Verzuz could be big moments for entertainment, but also culture. We saw a space where independent artists could capitalize on the accessibility of online performances. But also having worked with so many artists, are very aware of the ever-increasing demand for indie artists to be masters of more than their music. Marketing, social media, video editing, graphic design... the list goes on.
But that's where we come in. We already had written ample high-quality media coverage for every artist we wanted to bring to SauceFest1.0, which gave us tools for promotion and vested personal interest in their music and success. By bringing them all together for one show, we give them time to focus on the music they really care about, while we could cross-promote them using our platform! There was literally nothing stopping us from making it happen. We didn't need to run it up a ladder, we didn't need to access a non-existant budget; we just needed to figure it out and do it.
Suddenly the team of writers at CentralSauce became graphic designers, producers, streamers, strategists and whatever else we needed to make it happen. Where we found holes in our capabilities, I was truly blessed to have creative friends in my life to learn from and work with. To learn the ins and outs of the broadcasting software we'll use, I turned to Pierce Kimler — who streams video games on Twitch. To edit videos like the trailer, I turned to Kyle Davidson — who's working his way to a career in film. By working to create opportunities for indie artists, we created opportunities for ourselves, our publication and our friends to grow independent of any arbitrary barriers. I find a lot of beauty in the power of that collective spirit.
Tap into SauceFest1.0 this Saturday, April 10th — streaming on Twitch at 3 p.m. CST/ 8 p.m. GMT. Sign up for free and check out the artists on the line-up here.