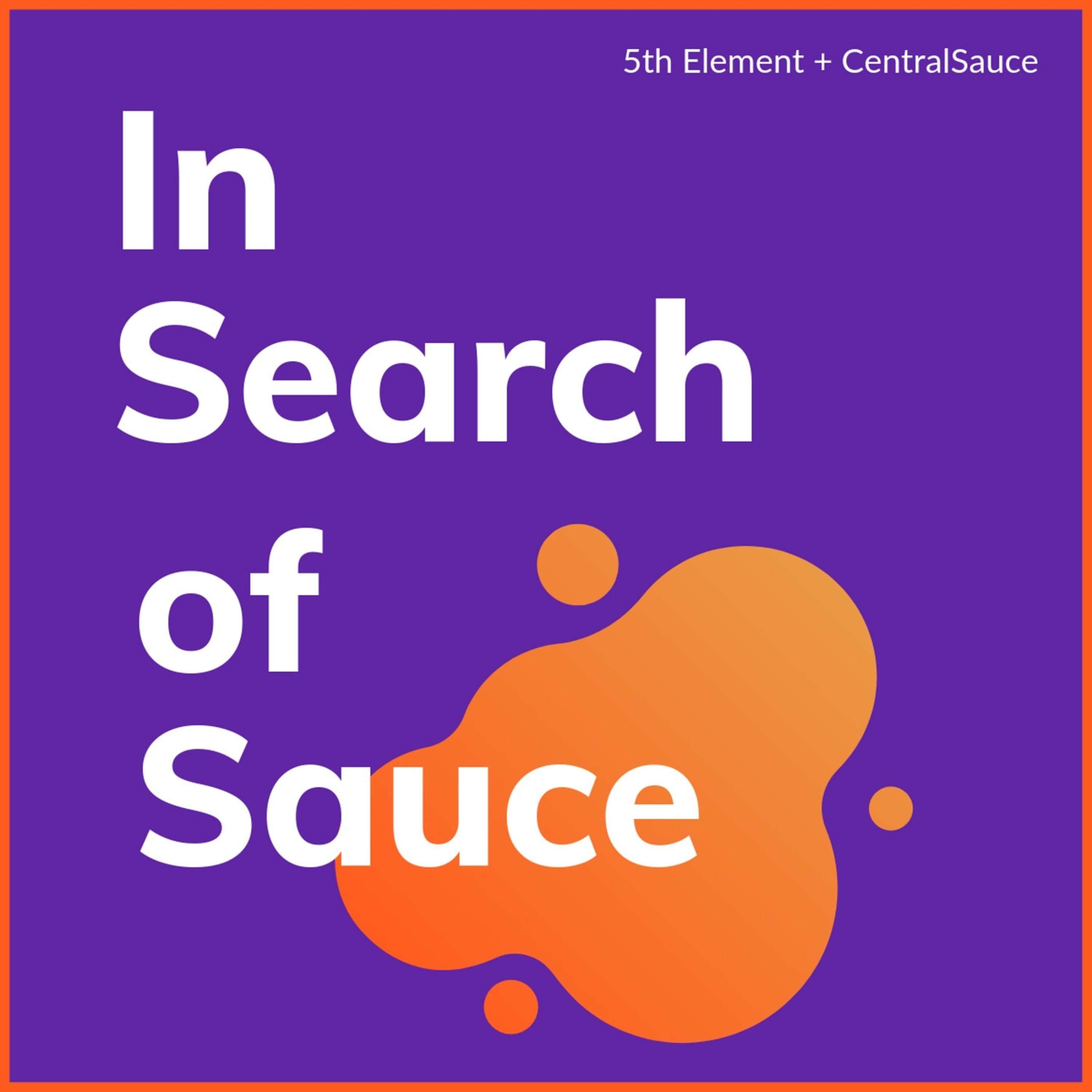 On this episode of In Search of Sauce: recontextualizing Whitney Houston as "America's Sweetheart," a review of UK jazz group SAULT'S Nine, and an open conversation about bloated album lengths. Streaming everywhere you get podcasts. Don't forget to leave us a review on Apple Podcasts!
Don't forget to leave us a review on Apple Podcasts! It really helps us to grow the platform and further amply the voices of the great writers we feature on the show.
Stream On:
On This Episode
What I've been listening to
"Whitney Houston, American girl" by Constance Grady, Vox (July 8, 2021)
This article was one of the toughest reads yet. Grady writes a retrospective profile on Whitney Houston detailing how the label of "America's Sweetheart" served to create a collective consciousness of ownership over her body and voice. The profile also focused on contextualizing the role that race played in the abusive relationship with a demanding public.
The image that Houston fought to keep, was closely tied to combating the racist Reagan-ism narrative of the "welfare queen." Houston had to stay skinny or she might appear too curvy like the "sexually voracious" women who preyed on government aid. She had to hide that her own parents were divorced because America's Sweetheart couldn't come from a "broken home." Her record label would send her music back if it sounded "too Black."
As America's Sweetheart, Houston was upheld as an example of Black exceptionalism — proof that hard work and traditional values would allow anyone to succeed in the system. The narrative, of course, conveniently ignoring that Houston had to "neutralize her Blackness" to succeed in the system.
Check out the episode for our full conversation, and definitely check out the article.
"SAULT: 'Nine'" by Tarisai Ngangura, Pitchfork (July 1, 2021)
Read the review and listen to the album
This Pitchfork review (a solid 7.8) covered a 2021 album favorite of my co-hosts', Miki and Charlie. Ngangura draws a parallel between the sinister jazzy melodies of Nine and the dark allegory of Brothers Grimm fables.
I found the metaphor most potent at describing the Little Simz-assisted track "You From London." While Simz flows over the song's steady snare, a shrill American voice injects the occasional, humorous, "Oh you from London?!" The voice juxtaposes Simz serious verse with whimsical stereotypes about the city. In one bar Simz is rapping about the community trauma of police brutality, and then the voice is making a joke about Londoners riding horses to work. The contrasting whimsical darkness is found throughout the album, compelling the comparison to shadow fables.
"Albums Are Getting Too Long" by Jessica McKinney, COMPLEX (July 13, 2021)
The week of June 28, three out of the top five albums on the Billboard 200 had a duration of 50 minutes or more. Because the streaming era places no physical limitations on the length of an album, it's become common for tracklists to reach or exceed 20 songs. The average length of the top five albums has risen 10 minutes. That's important. Longer albums mean more total streams per listen. McKinney posits that deluxe albums are a great way to pump up the streaming numbers without sacrificing what you want to see in a concise project.

So there seem to be two reasons for the lengthy album and the immediate deluxe: Firstly, more streams mean higher chart placements for the album and more royalties. Secondly, more songs mean more playlist placements. That second point is interesting though. It could be that lengthy projects encourage playlisting RATHER than listening to the project as a whole.
Tap into the episode to hear our discussion on album-length and the deluxe album trend — inspired by McKinney's great writing.
Thanks
Thanks for reading, listening, clicking and washing your hands! Got feedback on the episode? Have your own thoughts on the content? Want to share some of your writing? Hit me up! Find me on Twitter @HooplaHill or use the "Contact Me" option on my homepage to reach out to me.

Subscribe
You can use this page to subscribe to my weekly newsletter! The newsletter goes out every Tuesday and contains these blog posts on the podcast as well as a summary of my published writing and the occasional surprise. If the confirmation email goes to your spam inbox, make sure you set my address to be received normally.