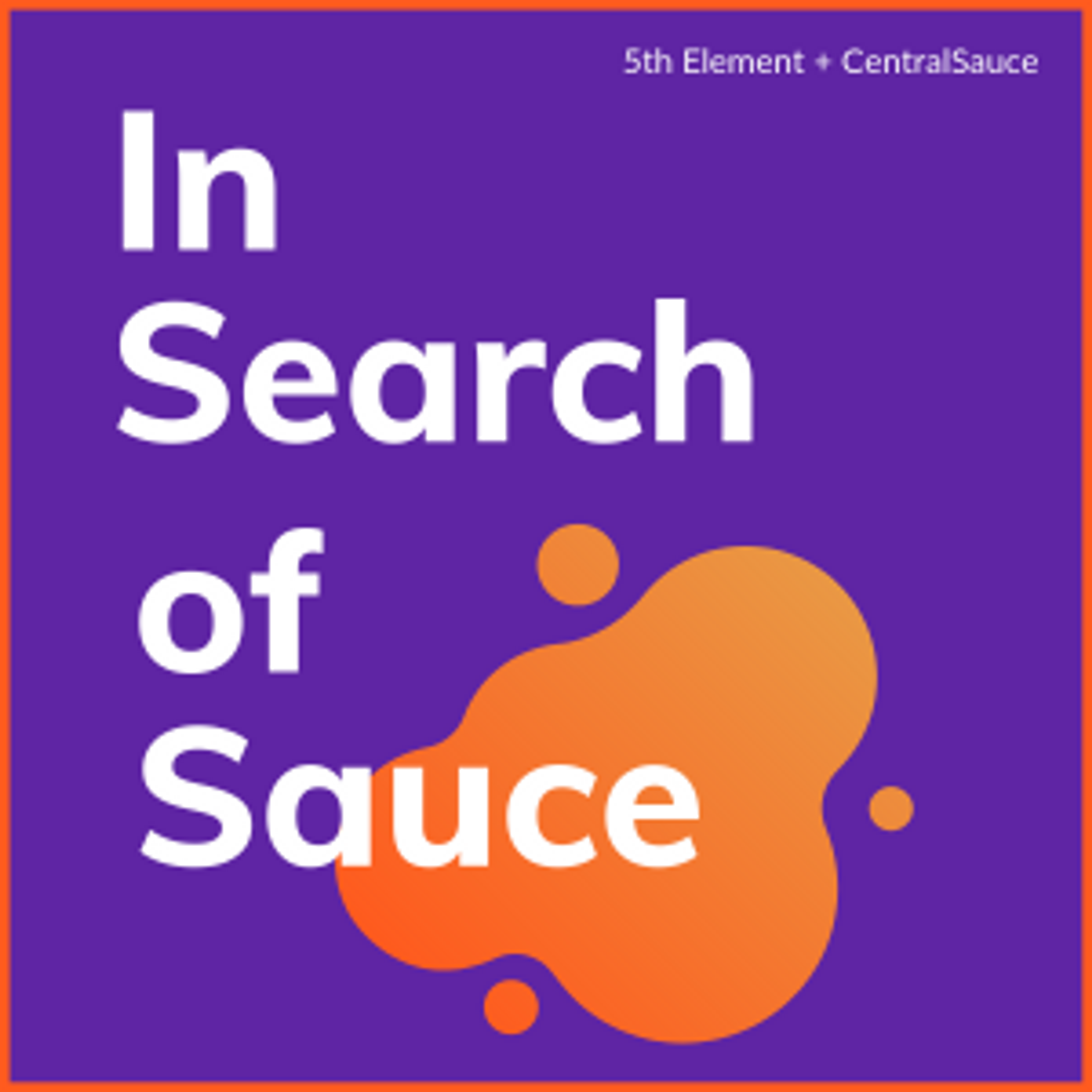 The second half of our interview with DJ Booth Senior Staff Writer Yoh Phillips is out now! We continued our conversation about Yoh's growth as a journalist and how the work of great writers can represent snapshots or windows into the self. We also went over DJ Booth's iconic rise as a publication by filling the hole for opinion and essay content to coincide with the rise of Twitter and the newfound accessibility of driving the online conversations about music. Yoh provided some insight into his thoughts on the uncertain future of written journalism and closes by answering some questions about his favorite artists and albums. Find In Search of Sauce at the links below! Don't forget to subscribe, leave us a review and let us know what you think on Twitter.
In Search of Sauce is dedicated to combating the idea that music journalism is dead or dying. We sift through the click bait to bring you the writing, reporting and thoughts of some of the brightest minds in music and journalism with a side dish of our own ideas and opinions. We tell you what makes each piece exceptional and drive conversations centered on their thought provoking content.
This podcast is a collaboration between CentralSauce and The 5th Element podcast network. If you're a writer and would like the chance to be featured on the podcast use the option to contact me from this site's homepage and send us your recent writing.
On This Episode:
"Man, I live all my writing. It's crazy to think that but I do. And it's weird cause sometimes I write pieces because it's who I am. I think that's part of what has kept me writing for so long. Becoming a writer has helped me become a man in a lot of different ways. I think I've learned more about myself through words than I could living without writing. If I was living without doing this I think I wouldn't have such a deep connection to self. I'm very aware of who I am because I spend so much time analyzing my life and analyzing this music and how it made me feel." - Yoh Phillips on In Search of Sauce (2020)
Since recording this bonus episode of the podcast I've listened to the three hour session probably five times over. I just feel this need to soak in every last bit of wisdom that Yoh graced our mic with. Lately I've been doing a lot of reading, and it feels like I've been trying to hand pick the ingredients to form myself as a writer. Alongside Alex Haley, Hunter Thompson, and Kurt Vonnegut, Yoh is one such grindstone on which I'm sharpening the skill I'll be focused on my whole life. I went into this interview looking for the recipe that one of my loftier peers had used to form their own self, but the answer wasn't what I expected.
There is no roadmap, no "Five Easy Steps to Reach the Top!" It's not even as simple as hard work and self-sacrifice is pitched to be. Success is a state of being, not a destination. Success is a mentality, a mind-state, not a list of unchecked boxes. A steady work ethic is as crucial as a lucky break but neither is as impactful without the other. That's why I'm going to work with the one I can control. So when the other comes I can say "about damn time" with the same confidence that manifested that moment.
Maybe as hip-hop journalists we should do the obvious thing and take a cue from the successful rappers we cover. When we spoke about Lil Baby on Episode 14, I suddenly realized his rise to the top was as inevitable as he himself had known it was when he decided to start. After hearing similar sentiments from Yoh and Chris Patrick (coming soon), I've got a newfound confidence. I'm going to live in the mind-state of my success — understanding I'm still piecing together the recipe but damn sure when I inevitably hit it I'm gonna eat.
Five of Yoh's five right now
We're not into labeling anything the best and worst, which is an essential part of CentralSauce's intention in journalism. We're just interested in personal favorites and opinions. Here's five favorites of what was on Yoh Phillips' mind the day we did this interview:
Rappers:
Albums
Songs
Writers
Interviews
Thanks
Thanks for reading, listening, clicking and washing your hands! Got feedback on the episode? Have your own thoughts on the content? Want to share some of your writing? Hit me up! Find me on Twitter for memes and music discussion and Instagram for photos and breakdowns of my growing vinyl collection. Please use the "Contact Me" option on my homepage to reach out to me!