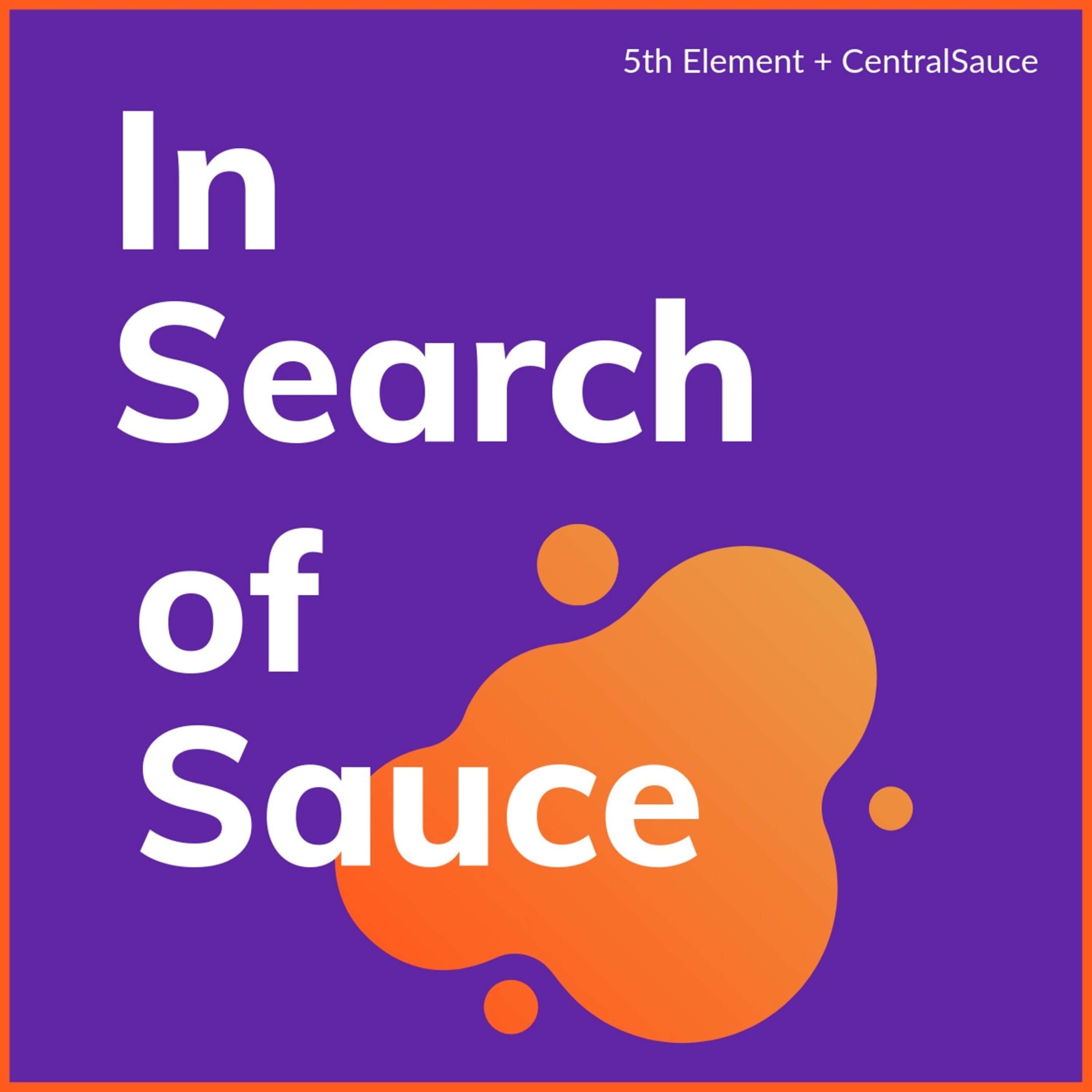 Building on the context of the first episode in the Pultizer series, "In Search Sauce" explores what a Pultizer Prize in hip-hop journalism might look like by investigating three previous winners recognized for distinguished music journalism. Ryan, Miki and I each picked a winner and did our research independently, then came together to present our cases and discuss.
In Search of Sauce is streaming everywhere you find podcasts! Don't forget to subscribe on Spotify and please take the time to leave us a review on Apple Podcasts, it's a huge help in boosting our platform.
Stream On:
On This Episode:
In the previous episode of this series on the Pulitzer Prizes, we discussed the Putlitzer's only interaction with hip hop, in which they awarded Kendrick Lamar the 2018 prize for music. We talked about how the structure of the prize has had to adapt to include Black art like hip hop and jazz, but almost as an afterthought rather than the truly deserved recognition. We ended by concluding that if the Pulitzer Prize truly wants to be a prize meant to recognize distinguished American music then it can't exclude hip hop, jazz or black artforms that are distinctly American and tied to a history and culture too often intentionally overlooked.
As we think about hip hop journalism and the reasons DAMN. was chosen as a winner in the music category, you don't have to dig far into many of the Pulitzer Awards to find a journalist being highlighted for their work in social justice or telling the Black experience in America.
But, even before work like that was receiving public honors, hip hop was serving as a voice of the voiceless. In a 1993 interview when confronted about the content of his music, Ice Cube said, "My music shows you a mirror. If you showed me a mirror of myself and my hair was messed up, show me that mirror enough times and pretty soon I'd get my hair together. That's exactly what I'm doing: showing you that mirror so you get your hair together." I see hip-hop journalists everywhere still holding that mirror.
With that in mind, here's just a bit about each of the three winners we researched for the episode. Be sure to check out the episode for the full picture!
A Missourian with a Bachelors Degree in English from Drury College, Frank Peters Jr. was recognized by The Pulitzer Prize "for his music criticism during 1971."
Our assessment — given with a bit more detail than the Pulitzer website — is that Peters was recognized primarily for two things. Firstly, in the eyes of the jury, his writing bridged the gap between musician and audience, expert and lay reader. On this point, we concluded that, while the dry direct-to-point reporting style made his writing accessible, the content of his stories likely didn't matter much to the average American.
Secondly, in a pattern we'll find consistent with the 1997 winner, Peters was recognized for sort of challenging or moving the narrative about classical music within the community from New York to St. Louis. As for hip-hop writing, accesibility and narrative challenging can be found in abundance and quality.
Tim Paige has a hell of a biography. A child prodigy in music and film — a phenomena he would lend heavy criscim later in life — who went on to be recognized by the Putlizer "for his lucid and illuminating music critiscm." Unlike Miki's assessment of Peters, Paige's writing comes off much more exciting and entertaining. Yet, similarly to Peters, his award was given based on work that was deemed accessible to the average reader and challenged conventional opinions about "high art."
Paige's prize-winning writing consists mostly of live orchestra, symphony and opera critiscm. Where Peters was dry an informational, Paige draws heavily on cultural significance of the music and applauds "radicalism" (read experimental) in composition. His capable critiscm both appreciated the quality of a Vietnam War honorary symphony while criticizing that the symphony brought nothing new to contribute to ideas about the war.
In addition to his thoughtful crituqe, Paige also brought dense and impactful reporting to his portfolio. Subjects of his interest include the declining business model of the classical music recording industry and a scathing critique against child prodigy fever in the "high art" community. The way he blends vital cultural commentary with adept music analysis and impactful reporting is assuredly not alien to hip-hop journalism.
Ryan's Winner: Gene Weingarten, 2008 - Pulitzer Prize Winner in Feature Writing
Ryan's selection breaks away from the critiscm category for a piece of music journalism recognized in the Feature Writing category of the Pulitzer Prize. Staff writer at The Washington Post, Gene Weingarten is most well known for the rich satire and humor that he writes with. However, the Putlizer was awarded, "for his chronicling of a world-class violinist who, as an experiment, played beautiful music in a subway station filled with unheeding commuters."
The feature details the experiment alongside interviews with passerby and industry professionals. While the writing was interesting, Ryan — our own in-house scientist — felt a bit let down by the piece's elitist tone and lack of concise conclusion. Weingarten attributed the commuters passing by the music as an assessment of the public's poor taste in art and tapped into his inner boomer by asserting that people are too absorbed in their phones with their headphones on. We agreed that it seemed like a fairly missed opportunity to point out that many of the rushing passerby were likely confined to tight work schedules and demanding fast paced lives that choke out the idle time potentially spent appreciating a subway street performer — even if in the eyes of "high society" the performance was one of the best available.
While the experiment itself is an interesting one, and the writing solid, the elitism of the piece sending judgement down onto the average American music taste positions the feature as less a representation of a distinctly American work than it does reinforce a superiority of "high art." In this sense, hip-hop feature writing excells far beyond this 2008 winner.
Be sure to check out the episode for more detailed breakdowns and some original thoughts from my co-hosts and myself.
Thanks
Thanks for reading, listening, clicking and washing your hands! Got feedback on the episode? Have your own thoughts on the content? Want to share some of your writing? Hit me up! Find me on Twitter @HooplaHill or use the "Contact Me" option on my homepage to reach out to me.

Subscribe
You can use this page to subscribe to my weekly newsletter! The newsletter goes out every Tuesday and contains these blog posts on the podcast as well as a summary of my published writing and the occasional surprise. If the confirmation email goes to your spam inbox, make sure you set my address to be received normally.