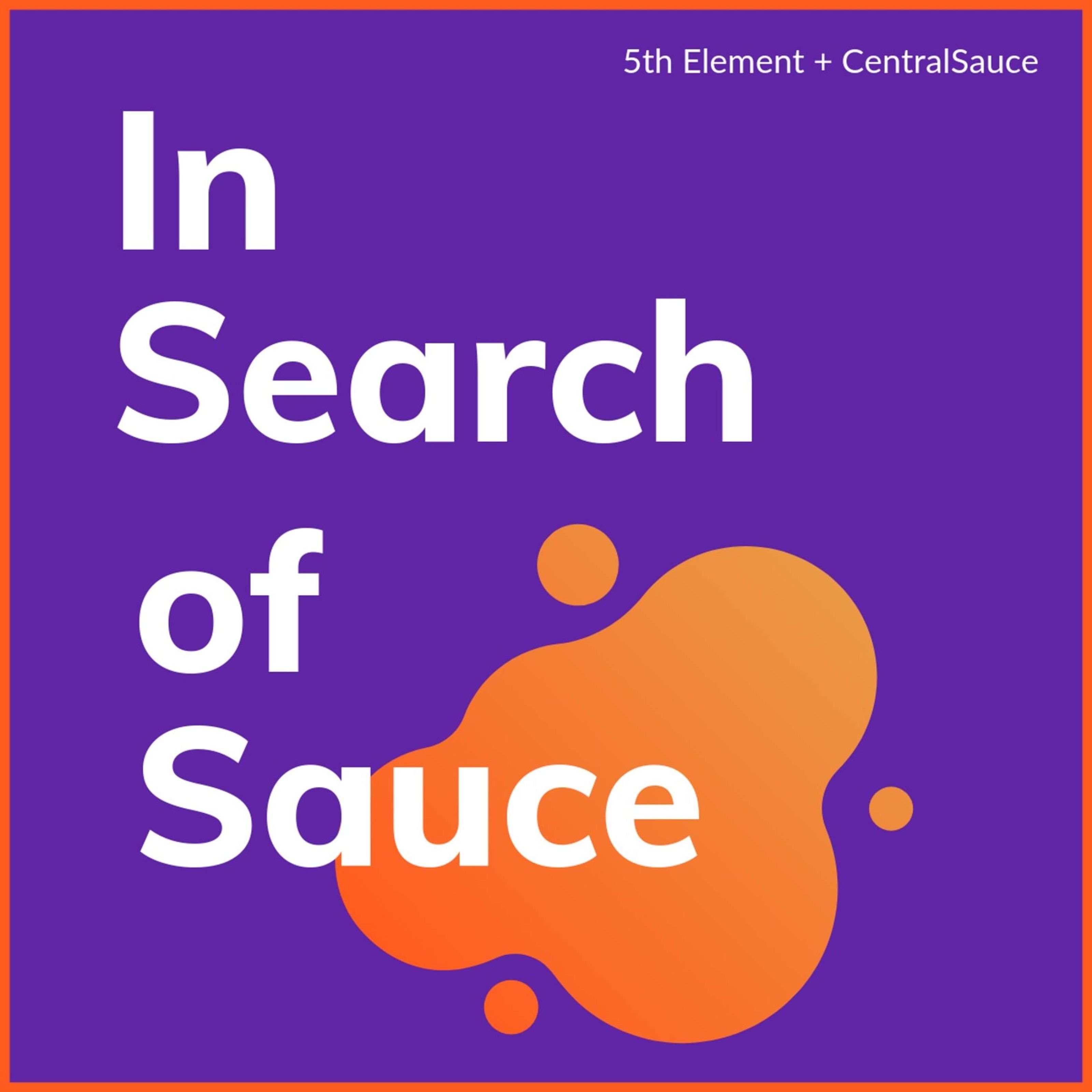 In Search of Sauce welcomes Thomas Hobbs — an international authority on freelancing. He's written for The Independent, The Guardian, the BBC, Vice, Okayplayer, The Telegraph, Dazed, Wired and so many more. His latest venture sees him flexing his muscles as a hip-hop expert in the podcasting world. His show, Exit the 36 Chambers, created alongside Sam Davies and Oumar Saleh, is a multifaceted celebration of Hip-Hop with guests that range from under-appreciated artists to the very best of music journalists. In Search of Sauce is streaming everywhere you find podcasts! Don't forget to subscribe on Spotify and please take the time to leave us a review on Apple Podcasts, it's a huge help in boosting our platform.
Stream On:
On This Episode:
Alongside being a fantastic writer and skillful navigator of the freelance journalism atmosphere, Thomas Hobbs is just genuinely a great guy to chat with. He's personally helped me make valuable connections that have resulted in some great career moments of my own, but he also regularly signs on to mentor young writers at all sorts of places in their careers. I was excited to have this conversation because someone so consistently ready to jump into the ring for others deserves the support that In Search of Sauce was made to give.
We started our conversation about Hobbs' own podcast, Exit the 36 Chambers. The regular format for the show contains one interview with a journalist and one with an artist as well as debate and review segments for contemporary music and conversational topics. He gave us the inside scoop on some of the difficulties of running a podcast and the behind the scenes planning the Exit 36 crew puts into their excellent interviews. I'm always drawn to the way they are able to keep interviews engaging and informative even when I'm not knowledgeable on the specific subject. I was also thrilled to catch their interview with Five Steez, a Jamaican hip-hop artist and revolutionary who I used to fuck with pretty steady back in high school. Hearing him on Exit the the 36 was a throwback and also a wake up call to how much I enjoyed his music and the availability of new projects.
Miki couldn't wait to ask Hobbs about 'Behind the Beat,' a series he's writing for Okayplayer where he interviews the producers behind iconic beats like Camp Lo's "Luchini AKA This is It" and DMX's "Get At Me Dog." He spoke about the kind of work that needs to be done to build a relationship with an editor to the point where you can write an extended series like this for publication.
For young writers, there's a lot to be learned from our discussion with Hobbs about navigating the freelance realm. Full time freelancing can be stressful field to initiate into. Work isn't always steady and payments can be less than reliable, but over the last three years Hobbs has calculated that he's averaged a freelance publication every week. As we started to talk about advice for pitching, frequency of pitching, what a weekly schedule looks like and other tips, I began to take some notes of inspiration from Hobbs' calculated and passionate approach. When I asked him how he finds time for himself amid all of the work, he said, "Well it doesn't really feel like work does it?" and referenced my own interview with Open Mike Eagle. I'm sure there's some level of nuance to what does and doesn't feel like work, but the sentiment still stands that we're navigating a difficult field because we want to. Desires don't always mitigate the stressors, and that's not to say that there isn't room for refinement of the industry, but he reminded me that at the end of the day we're in the field because we're truly passionate.
Seeing the way Hobbs channels his passion into pitching and writing encouraged me to be more forward with my own pitches. In a creative industry driven by inspiration, it now seems foolish to let anxiety drown inspiration. Put in the groundwork to form a solid idea, choose a publication that would best help you to refine the strength of the piece, and pitch to heart's content.
Thanks
Thanks for reading, listening, clicking and washing your hands! Got feedback on the episode? Have your own thoughts on the content? Want to share some of your writing? Hit me up! Find me on Twitter @HooplaHill or use the "Contact Me" option on my homepage to reach out to me.
Subscribe
You can use this page to subscribe to my weekly newsletter! The newsletter goes out every Monday and contains these blogs posts on the podcast as well as a summary of my published writing and the occasional surprise. If the confirmation email goes to your spam inbox, make sure you set my address to be received normally.