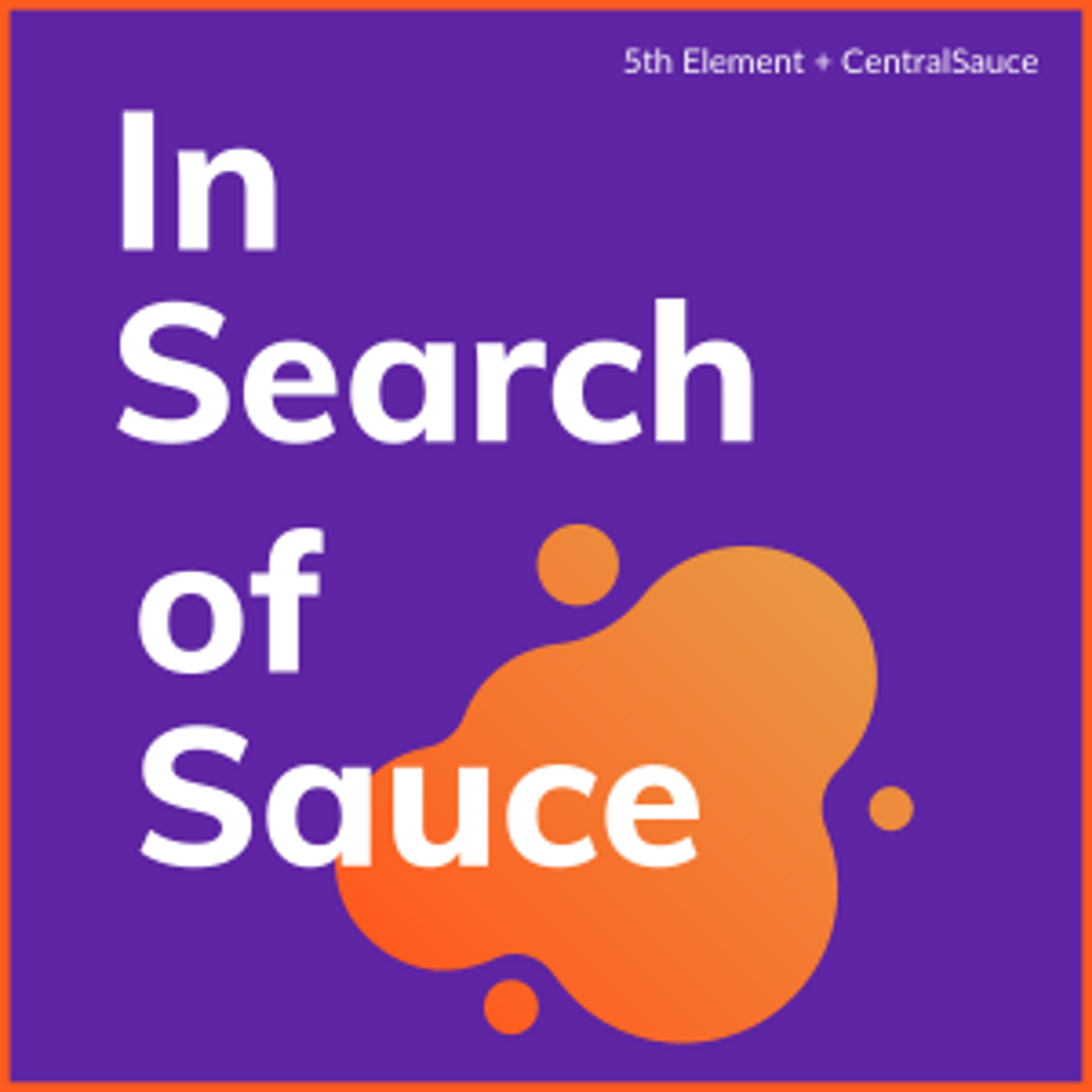 On this episode we talk about 03 Greedo, an incredible west coast trap artist facing 20 years in prison for a nonviolent drug offense, the false sense of closure given by posthumous albums, and inequitable treatment of women (particularly women of color) in hip hop through the lens of WAP by Cardi B and Megan the Stallion. Streaming everywhere you find podcasts. Don't forget to subscribe on Spotify, leave us a review on Apple Podcasts and tell your friends!
In Search of Sauce is dedicated to combating the idea that music journalism is dead or dying. We sift through the click bait to bring you the writing, reporting and thoughts of some of the brightest minds in music and journalism with a side dish of our own ideas and opinions. We tell you what makes each piece exceptional and drive conversations centered on their thought provoking content.
This podcast is a collaboration between CentralSauce and The 5th Element podcast network. If you're a writer and would like the chance to be featured on the podcast use the option to contact me from this site's homepage and send us your recent writing.
On This Episode:
What I've been listening to:
Check out my Fall 2020 playlist on Spotify. The playlist is combination of new releases with some throwbacks and music I've just been put onto.
03 Greedo is running west coast rap from prison [DAZED Aug 27, 2020] By Thomas Hobbs
03 Greedo has long been a personal favorite, but slightly obscure, artist. Over the last six years he has put out a combination of 20 different albums and mix tapes, making it difficult to keep up with all of his work, but I always found singles like "For My Dawgs" and his feature on Freddie Gibbs' song "Death Row" to be stunningly unique. However, it wasn't until his most recent album, Netflix and Deal (2019), that I really started to pay attention to who Greedo was, and by then it felt like too late. In 2018 he began serving a 20 year prison sentence for possession of methamphetamine and stolen pistols. In this article, Hobbs does a fantastic job of drawing the context out of Greedo's incarceration by painting the larger picture of the rapper's struggle with homelessness and his intention to reflect the mafiaso environment of his community through his music in a humanizing way. On the podcast we discussed how successfully Hobbs was able to put all these details together in a lengthy story and work through the difficulties of interviewing an inmate for a profile. The feature greatly deepened my connection with Greedo's larger discography and renewed my vigor for #freegreedo.
Posthumous Rap Albums and the Shattered Myth of Closure [COMPLEX Aug 10, 2020] By Andre Gee
This year we've seen the release of four posthumous rap albums. Of course there's Mac Miller's Circles, but there's also Juice WRLD's Legends Never Die, Pop Smoke's Shoot for the Moon, Aim for the Stars, and Bankroll Fresh's In Bankroll We Trust. This was a particularly difficult read for all of us due to the personal connections we hold for Mac Miller in particular, but Gee ends up truly shattering the idea of closure for all posthumous albums. He does so by splitting the four albums above into two categories: the tragically overcome by inner demons that were the content of their music in Mac and Juice, and the come from nothing made it to the top braggadocios energy that was stolen from Pop and Bankroll. While Circles sounded like Mac overcoming the challenges he presented on Swimming, Gee elaborates how the albums presented new challenges of its own, because growth is always a process. Pop Smoke's flashy braggadocio is meant to be an empowering message about making it out of difficult backgrounds, but as Gee says, we have the music but don't get to see him enjoying the success.
Backlash Against Cardi B and Megan Thee Stallion's "WAP" Highlights Double Standards in Hip-Hop [Consequence of Sound Aug 12, 2020] By Candace McDuffie
Our newest member of CentralSauce, Jashima Wadehra (who we previously featured in episode 10 as the journalist behind an interview of Shomi Patwary), brings this highly articulate breakdown of the trending "WAP" discourse. She spends most of the article discussing the double standard that women in hip hop are held to. There seems to be this debate about whether the song is representative of female empowerment or a cheap way to sell sex in music. While Cardi B and Megan the Stallion are criticized for their use of graphic language and free expression of sexuality, men in hip hop are often lifted for the same descriptions. McDuffie and Jashima both agree that these criticisms aren't even valid analysis of the music or the artistry of the video, but rather cheap jabs at women of color. I personally take things a step further by saying that the video is empowering regardless of any critic's subjective judgement of the music. "WAP" is the fourth all female collaboration to go number one in 2020, a historic achievement for women in hip hop and one that shows how adjustments to the culture aren't just limited to the reception of one song, but to women of color throughout the industry.
Thanks
Thanks for reading, listening, clicking and washing your hands! Got feedback on the episode? Have your own thoughts on the content? Want to share some of your writing? Hit me up! Find me on Twitter @HooplaHill or use the "Contact Me" option on my homepage to reach out to me!