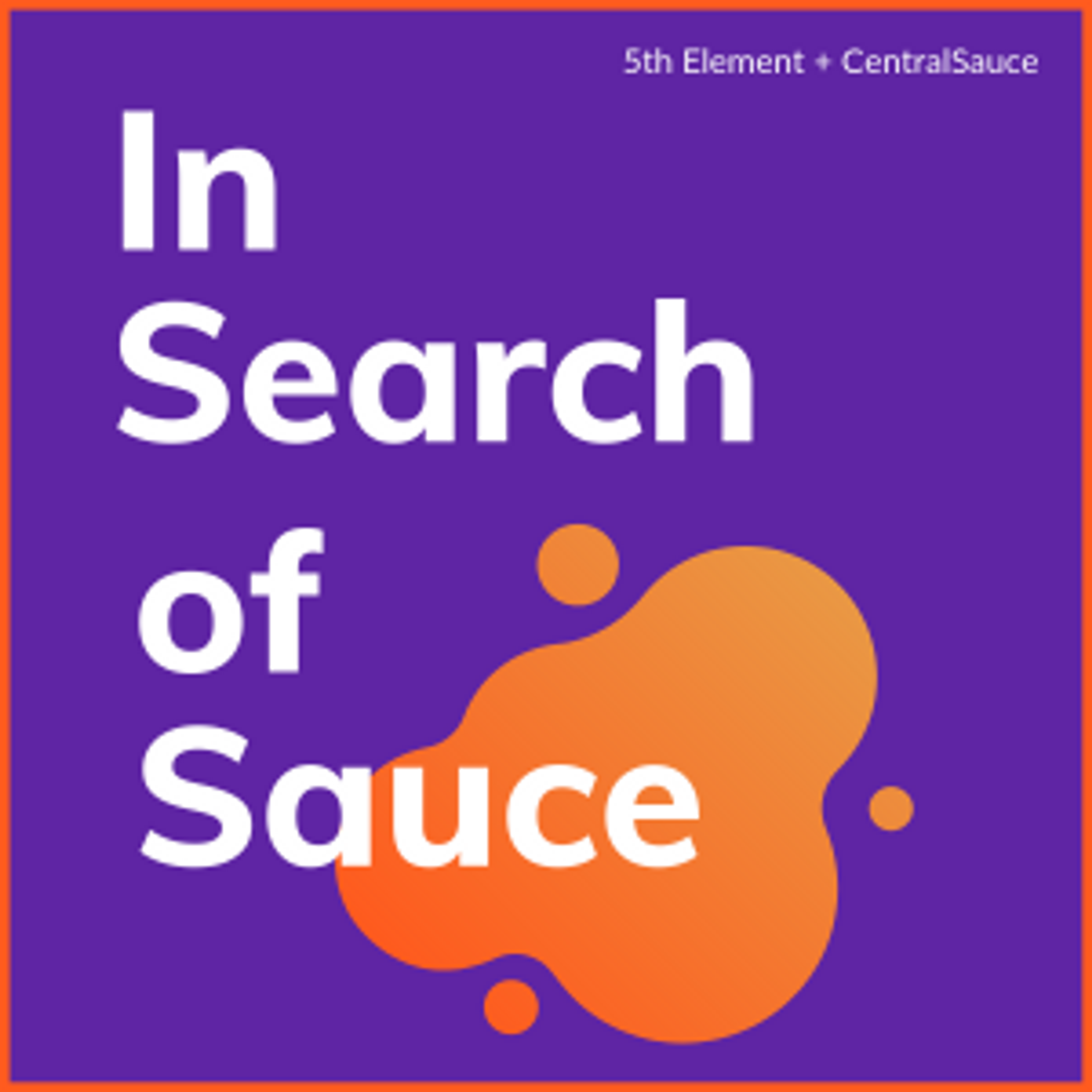 In this episode we get a deeper look at Lil Baby's life and inevitable rise to the top through Rolling Stone's August cover story, we break down the history of underground rap with the words of an underground rapper, and discuss how Tiny Desk has become an unexpected launching point for artists of color. Streaming everywhere you find podcasts. Don't forget to subscribe on Spotify, leave us a review on Apple Podcasts and tell your friends!
In Search of Sauce is dedicated to combating the idea that music journalism is dead or dying. We sift through the click bait to bring you the writing, reporting and thoughts of some of the brightest minds in music and journalism with a side dish of our own ideas and opinions. We tell you what makes each piece exceptional and drive conversations centered on their thought provoking content.
This podcast is a collaboration between CentralSauce and The 5th Element podcast network. If you're a writer and would like the chance to be featured on the podcast use the option to contact me from this site's homepage and send us your recent writing.
On This Episode:
The Remarkable Rise of Lil Baby [Rolling Stone July 20, 2020] By Charles Holmes
Lil Baby has the highest selling album of 2020. My Turn out-streamed Drake, The Weeknd and every other project you're thinking of. He seemingly came out of nowhere but as this profile uncovers, his rise was inevitable. I love Rolling Stone for their ability to truly present the full human picture of artists, and Charles Holmes' cover story is no exception. My favorite thing about this profile is the true gonzo style with which Holmes paints a complete portrait of the two days he spent getting to know Baby as a person and getting hustled out of a few hundred dollars. We learned a lot in this piece but not quite as much as Holmes learned about keeping a tighter grip on his bread. A true hustler, Baby has been selling weed to rappers since he was 16 and 17. He brags about walking away from studios with a touring rapper's whole $50,000 bag on multiple occasions. After facing a bit of jail time he decided to try the other side and Young Thug and Gunna were quick to coach him on rhythm and flow. A short time later and he's topping charts — just like Holmes loosing that $200, as we break it down, we're not surprised.
Did Underground Rap Bury Itself? [The Breakdown - HipHopDX August 11, 2018] By Murs
Who better to breakdown the history of underground rap than an underground rapper? This video really helped me to understand what exactly is underground rap and when and why does it matter? Murs uses the analogy that rap is a seed. Planted beneath the surface all rap started underground and first had to grow some roots into the soil. As the roots grew and gave more energy to the scene as a whole, part of the plant sprouted upwards and into the mainstream. As the plant blossoms its strength is bolstered and it gathers more energy. That energy contributes to the expansion of the roots even deeper — it's a symbiotic relationship. We debate a bit about where to draw the line for underground and mainstream (or if it even matters) and talked about the origin of the term hip-hop head.
How NPR's Tiny Desk Concert Became the Unexpected Launchpad for Musicians of Color [HYPEBEAST July 20, 2020] By Nia Groce
Read the interview with Bobby Carter, Tiny Desk producer
Everyone loves Tiny Desk for the incredible platform that they are today but the show's evolution makes it even more incredible. At conception, the series was just a fun way for the creator to bring rock and folk acts that he enjoyed into the office to play. Things changed massively when T-Pain came on the show and, in Tiny Desk style, ditched his staple autotune for his incredible natural voice. The video blew up and the undeniable numbers showed the producers their audience would really be there for hip-hop and R&B acts. We discussed the explosion of Black artists on the platform and how incredible it would be to have the opportunity to pitch some under-discovered artists to such an amazing opportunity. Nothing sounds more satisfying to me as a journalist than writing a nicely-worded email pitch to get Gucci Mane and a stand up piano into the office to do a set for my coworkers. We all shared our favorite Tiny Desk episodes too. Mine are:
Thanks
Thanks for reading, listening, clicking and washing your hands! Got feedback on the episode? Have your own thoughts on the content? Want to share some of your writing? Hit me up! Find me on Twitter @HooplaHill or use the "Contact Me" option on my homepage to reach out to me!