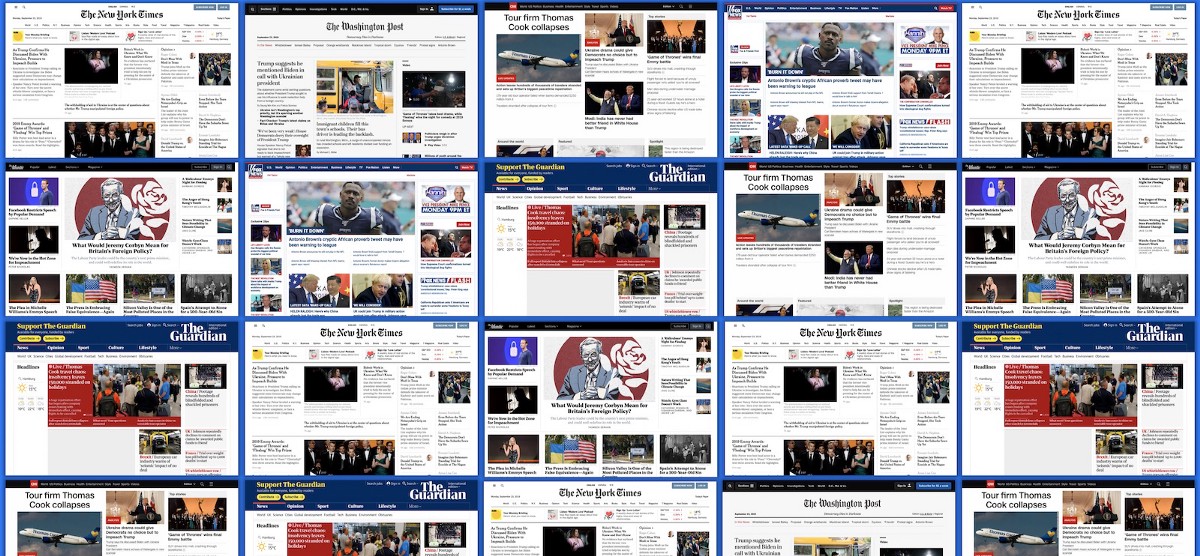 Regardless of where and how much you publish, this portfolio page will always show your new articles — while you don't have to do anything at all to maintain it.
If you are a journalist, editor, writer or blogger, then you probably know how important a portfolio page is to advance your career. It's like your business card but better, it's the once place that totally revolves around the content you create, presenting you in the best light possible.
There is nothing worse than an outdated portfolio
What you probably also know: Setting up a portfolio page is usually the easy part. Keeping it up to date with new articles is hard.
To start with, you'll probably remember to refresh your portfolio once you've published a new piece. But over time, that process becomes time consuming and tedious (and you might become more forgetful, too).
"Setting up a portfolio page is usually the easy part. Keeping it up to date with new articles is hard."
You'll end up with a portfolio page that shows outdated articles, giving you a bad feeling and giving anyone out there the impression you are not on top of things. That's the opposite of what your portfolio should achieve!
"Automated" is the magic word
Luckily, with Authory there is a new service that doesn't only enable you to create your own, beautiful portfolio page, but one that is always up to date.
Yes, you've read that right. Instead of having to add new articles manually every single time you publish something, you don't need to do anything. Minutes after publishing, Authory will automatically find your new article and add it to your portfolio page.
Want to see what your portfolio page could look like? Here are a few examples:
David Pogue, NY Times tech columnist: authory.com/DavidPogueGlenn Fleishman, veteran journalist for The Economist, The New York Times, Fast Company and many more: authory.com/GlennFleishmanEuan McKirdy, foreign correspondent for CNN: authory.com/EuanMcKirdy...and many, many more!
Here is how it works:
When you sign up to Authory, you list the publications you've published at in the past and you select the ones you'll continue to publish at.
Authory will fetch all your past articles (even if it's many thousands) and create a beautiful portfolio page for you. This process takes 48h max and is manually double-checked by the Authory team, so you can be sure your portfolio will contain the correct articles only.
Once your portfolio page is ready, you'll get an email from Authory. You can then log in and customize your page so that it matches your style perfectly.
And the best part: From that moment on, Authory monitors all publications selected by you. And as soon as you publish a new article, it will be added to your portfolio page and you'll receive a short notification email.
No more having to remember to refresh your page, no more maintenance.
Sounds good, right? In the words of New York Times columnist David Pogue:
"I can't believe I once muddled along without Authory. It's beautiful."
It couldn't be any easier to create a portfolio page that's always up to date — guaranteed. Try it for yourself and join Authory with a 14 day free trial at authory.com