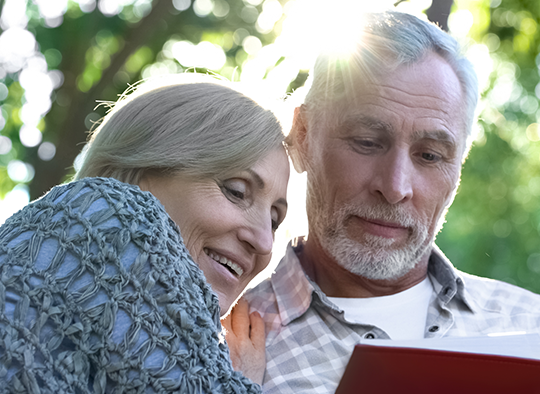 When my first husband died of leukemia, his death was the turning point in finding my larger purpose — to write. Writing gave a lift to my ordinary days. I published a book to preserve stories for our son and spoke to others who felt alone in their journey. Both undertakings kept me moving forward.
I remarried a man whose first spouse had also died of cancer. While raising three young girls and working full-time, he, a single father, trained to run a marathon. His was a solo act, shaped by separation from work and from his daughters. Outdoors, he had a sense of control where there once had been none.
According to author David Kessler, the sixth stage of grief is meaning, which can take on many forms: finding gratitude for time together, commemorating a loved one, or realizing the brevity and value of life, and using that to launch into some kind of major change.
Given a cancer diagnosis, famed actress Farrah Fawcett founded an organization to support cancer research and alternative treatment methods. Candy Lightner organized Mothers Against Drunk Driving (MADD) after her daughter was killed by a drunk driver. In 2014, Pat Quinn, along with two other individuals who suffered from ALS, started the Ice Bucket Challenge to bring awareness to his disease.
Finding One's Purpose in Caregiving
Family and professional caregivers dedicate years of their lives to ailing parents, sick loved ones, or disabled children. They question the value of their work and their time. At my mother's side for many years, I wondered how to define the meaning of her present life defined by dementia and confined by a broken hip.
Like participants in Kessler's workshop, I often asked, "Where I am trying to find meaning?" In my mother, myself, or in the events themselves? I presumed her caregivers asked the same.
For my mother, I wanted the sun to shine on her arms and a breeze to whoosh across her face. Did that give meaning to her life? I don't know about for her, but it provided direction for me. Writing about these desires and challenges brought meaning to the lives of others in my same role.
As for the caregiving staff, they still saw my 88-year-old mother as growing into who she was. By staying present in their duties and focusing on my mother's humanness, the staff was gifted work filled with purpose, and hearts filled with love.
Positive Emotions Help Create Meaning
Judith Moskowitz and a team of scientists at Northwestern worked with 170 caregivers of individuals with dementia over video chats to evaluate the power of positivity in their lives. In one group, caregivers were taught skills such as noticing positive events, capitalizing on those events, how to note personal strengths, and how to set reasonable goals and keep a daily gratitude journal.
They discovered caregivers who learned positive emotion skills experienced more positive emotions and (in turn) less depression. They also felt less anxious and experienced more positive aspects of caregiving (like feeling useful, appreciated, and connected) compared to the other group. One participant noted, "I'm seeing the trees are green."
Poet Alison Luterman writes about the unseen and the unbelievable effort it takes to live the life that goes on between the big moments. She calls this invisible work. In the study, caregivers were so accustomed to feeling invisible, simply noticing a positive event produced a shift for them.
My mother once mistook a waiter at a café dressed in black head-to-toe for a priest and asked for communion. Another time, she grabbed hold of a Burger King bag carried into the care home by someone else's grandson. In those quick, funny moments, I forgot about the obscure effort to help her in and out of the car, or to answer her incessant questions, and treasured the look on the faces of the waiter and the grandson.
Psychologist Rick Hanson would call this, "installing the good." By allowing ourselves to think about a positive memory, we inhabit that memory with our all senses, and imbue it with all our love.
Annette Januzzi Wick is a writer, speaker and author of I'll Have Some of Yours: What my mother taught me about dementia, cookies, music, the outside, and her life inside a care home (Three Arch Press), and is a recipient of a 2020 National Society of Newspaper Columnists award. "Your voice is the one you will use to serve others." Visit annettejwick.com to learn more.