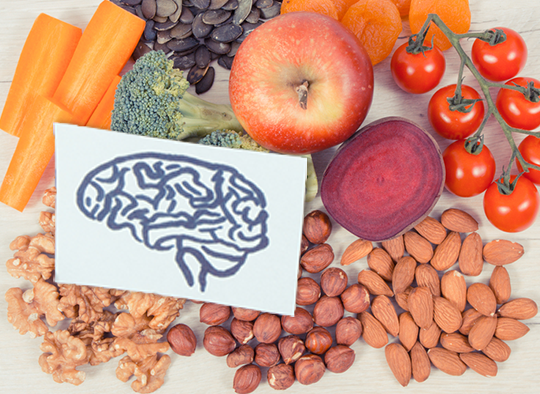 While we're at home now more than ever, food and its preparation deliver vitamins and comfort to us as we slide into colder months. They also reveal stories about who we are, even when we forget how to cook.
In 1983, famed cookbook author, Paula Wolfert, began her exploration of culinary destinations before foodie travel was a trend. But by 2013, she was diagnosed with a rare form of dementia and refocused her work on herself.
Her cookbooks, such as Couscous and Other Good Food from Morocco and Mediterranean Clay Pot Cooking, were never best sellers among everyday readers. Yet, as she tasted Moroccan or Southwestern French recipes and brought those flavors into the common gustatory lexicon, her curiosity became a predictor of new techniques before the rise in popularity of YouTube cooking stars and food podcasts from around the world.
With a mother who had "no interest in food," Ms. Wolfert did not choose to become a chef. Instead, she traveled and cooked recipes for their personal connection to people she met and the experiences they represented.
For Ms. Wolfert, when tests revealed the cognitive impairment, she looked to food once again for insights about this new world she was thrown into. "I don't have any shame about this disease," she said in an interview with Yes magazine in 2019. "It's not my fault. Too many people get scared of what having the disease means and what other people will think. They deny, and they hide."
Instead of hiding, Ms. Wolfert traversed another territory, one not made of flavors or culture, to better understand nutrition and brain health. Her goal was to create nourishing meals, despite a husband who missed her cooking from the test kitchens. The woman who once penned an entire volume on the polentas of Venice now blended smoothies with berries and coconut oil. One was proven to stave off brain impairment and other she threw in based on anecdotal evidence. She still eats to explore the new terrain, this one of a disease.
As time has gone by, when Paula cooks, she can't always follow along with the recipe. What ingredient did she add, or forget to add? That notion reminded me of my mother who pressed a batch of gooey pizzelles then threw out the rest of the dough while my father simply shrugged in the background. In those later years, many cookies fell by the wayside or my father ate the morsels crumbled over ice cream and was grateful his wife attempted to cook at all.
Even if recipes are difficult to follow, Ms. Wolfert maintains her rituals. She usually eats once a day, around 1 p.m. Cooking six days a week, she goes out for lunch on Tuesdays. She's been lunching with the same group of friends for 14 years.
"Your memory is your self," the author said in a PBS interview. "But we have to come out. I'm not a zombie. I need help." In a nod to Ms. Wolfert, the American Brain Society has designated various foods which can boost brainpower, allowing individuals to maintain that sense of self. The list includes standards like blueberries, grains, and dark chocolate. One intriguing ingredient also made the cut - sage. Perhaps the author is already at work on a cookbook focused on that herb.
Growing up, our family didn't have access to most of the recommended items, like wild salmon or fresh blueberries. By the time dementia crept up on my mother, she had been consuming the Mediterranean diet for 75 years. My father always bought her a box of chocolates for special occasions. Thankfully, she never left any bits behind, including the dark chocolate ones.
Ten years ago, my mother would have benefitted from efforts to cook with the intention to use food as brain fuel. Throughout these years, Paula Wolfert is working ensure the rest of us are informed. The story she keeps on telling is not only one of fortitude, but discovery for the sake of others.
Annette Januzzi Wick is a writer, speaker and author of I'll Have Some of Yours: What my mother taught me about dementia, cookies, music, the outside, and her life inside a care home (Three Arch Press), available through online retailers and distributors, and is a recipient of a 2020 National Society of Newspaper Columnists award. Visit annettejwick.com to engage her services or learn more.