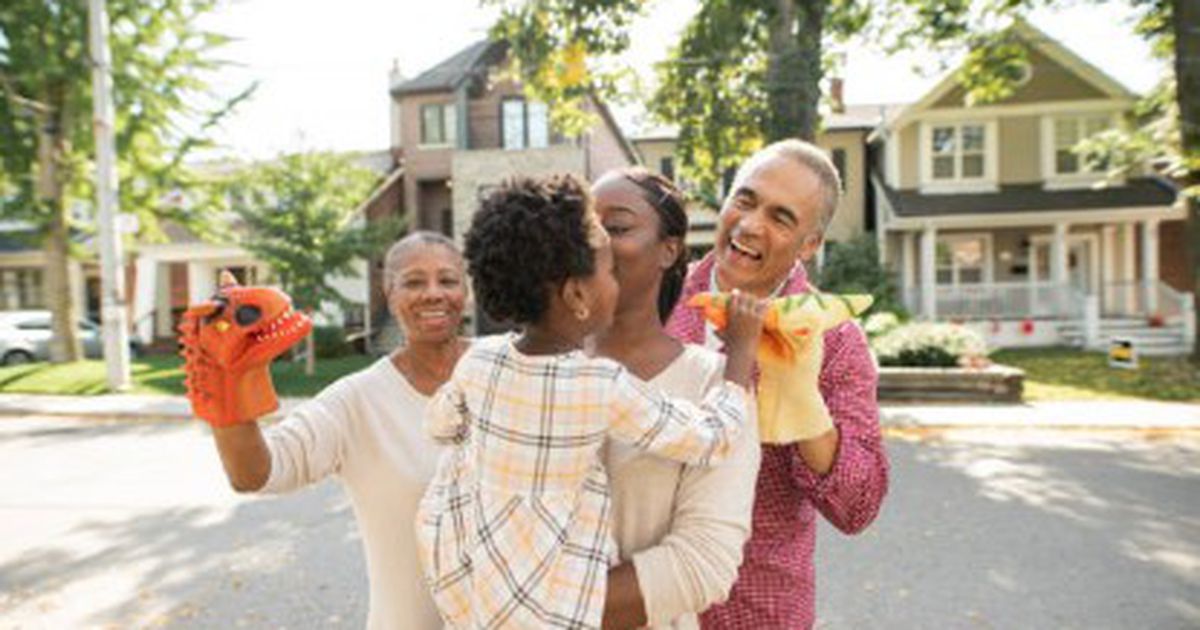 After decades of cohabiting with kids, many parents struggle to recall what life was like before babies and teens filled the home. The stark contrast of an empty nest can cause parents to reevaluate their lives while experiencing emotions from relief and freedom to grief, boredom or depression.
While empty nest syndrome is not an official clinical diagnosis, Psychology Today defines it as the "distress and other complicated emotions that parents often experience when their children leave home." Some people see it as a sad time or the end of an era, while others tend to see the empty nest in a more positive light. How can empty nesters make the best of this pivotal time? Many parents have found that becoming an empty nester can be a valuable opportunity to try new things, reinvent themselves, and reconnect with their significant other in ways that weren't possible while raising kids at home.
"The most common experiences (as empty nesters) are that a couple either starts to feel closer because they now have more time to spend together, or they feel like awkward strangers because they have been disconnected for so many years. If you are in the latter group, then this is likely to cause a variety of mental health issues such as possible depression, questioning the strength of your marriage, or maybe some related anxiety," said David Helfand, Psy.D., a licensed psychologist who specializes in couples and relationship therapy.
Expectations vs. reality
"I really had no expectations …I figured just let this be what it's going to be," said Lisa Kulig of her new normal as an empty nester. She became one when her son left for college last year. "Thankfully, my husband and I get along and can share the things to do around the house … We can watch what we want whenever we want (on TV) and we can be loud and laugh without annoying the kids," she said.
For Kulig, the most surprising part of being an empty nester is the silence at home.
"It's so quiet! I miss hearing their laughter, our daughter playing piano, and our son shouting at his video games. Walking out of our bedroom (in the morning) and seeing their doors are open and nobody's inside of the room is so different," she said.
"Since we are still in the beginning stages (as empty nesters), I am probably still in denial and shock mode," Kulig said with a laugh. "I'm just learning a new way to be Mom and love those kids where they are! I have a fun part-time job and teach dance classes to keep my mind and body active, so I don't just sit around being sad (and) missing the kids. I visit our daughter in Boston, and our son comes home (from Kennesaw State University) at least every other weekend," she continued. "Thank God for FaceTime and texting!"
Age may impact the empty nesting experience
Steve Lopez, 69, describes his unique challenges with becoming an empty nester.
"It's been extra difficult for me because of my age. I had kids a quarter-century apart. My daughter was born when I was 50, and her two brothers were born a quarter of a century earlier," he said. "So suddenly, after pretty much my entire adult life, the kids are gone, the house is quiet, and it makes for a big transition."
"Of course, there are times when your kids drive you crazy and the thought of them leaving seems just fine. But then they're gone. And you're older. And you miss them. And maybe the hardest part is knowing they might never return on a full-time basis," Lopez said. "Their absence is one thing. Another thing is the milestone … the daily reminder that you are aging into a new phase of life, and even though you know that moment is coming, it arrives in waves, and it hits you hard."
Lopez chronicled his experience and insights on retirement, empty nesting, and aging in his book, "Independence Day: What I Learned About Retirement from Some Who've Done It and Some Who Never Will."
Lopez recalled his first moments as an empty nester.
"My wife and I drove our daughter to college more than 2,000 miles away, returned home to California, plopped down on the sofa to rest our grief, and my wife heard a car door out front. She perked up because it was such a familiar sound – the sound of our daughter pulling in – she thought it was our daughter. But of course, it wasn't her. It was a neighbor. My wife and I hugged, and she said, 'Welcome to the next chapter.'"
Some parents have discovered their experience of becoming an empty nester has been better than expected. That was the case for Vickie Portier, 51, after an initial period of sadness.
"In the first few weeks, I went through a deep depression and cried non-stop, but I quickly got my strength and embraced the new life awaiting me," said Portier, a full-time stay-at-home mom in Buford. "I started my own cookie business and I work on that whenever I want. I've started updating my home and have plenty of time to make plans, see friends and not feel pulled to go and do (things) for the kids. My husband and I planned two trips, one to London and one to Los Angeles to see concerts, and other plans and outings that we are looking forward to. But, the kids' empty rooms, the quietness of the house, and learning to cook for just two people have been difficult. I miss those kids like crazy … they make me laugh."
"The most surprising thing I've found out about being an empty nester is … I'm OK! I really am," Portier said. "I thought my life would be over when they left and I'd be forever grieving, but I'm not. I'm enjoying finding out who I am. I spent many months, years worrying about them leaving. I'd often (think), 'It's the beginning of the end,' but it's actually an exciting start to all of our new journeys."
Seize new opportunities
Experts and experienced empty nesters advise other parents to embrace this stage of life with an open mind and adventurous spirit to enjoy new things.
"Becoming an empty nester creates great opportunities — you and your spouse can get out of class and go to recess whenever you want, finances permitting," Lopez said. "It also forces you to reinvent your relationship (with your spouse). Do you have enough to talk about? Does each of you have enough social connections to make for a fulfilling life outside the home? I'd say it's a good idea to work on some of those things before you become an empty nester. With more time on your hands, do you have enough to keep you busy?"
Lopez said that there's a human drive and instinct to matter to someone else, which can range from a pet "to your golfing foursome, to the students you mentor or the nonprofit you support." As an empty nester, "it helps to fill your life with passion and purpose, wherever you might find it," he said. "Don't wait until the house is empty to begin thinking about how to fill your days."
One other piece of advice that was helpful to Lopez: "I was considering retirement at the same time my daughter left the house. A wise person told me that would make for two huge simultaneous transitions, and there would be two yawning voids, and I'd better think long and hard about the contours of my life in the next phase."
Sharing and new hobbies may restore life balance
Not all empty nesters have a spouse to share this emotional transition, which could add more challenges. Single parents may be more enmeshed with their children, or they may be more at risk for feeling loneliness or depression, Gabrielle Applebury, M.A., a licensed marriage and family therapist, wrote for online media company LoveToKnow. Therefore, it's even more important for single empty nesters to make a concerted effort to stay connected and engaged with others through work, hobbies, or online networking groups.
"Enjoy the process," Portier said. "Be proud of the work you've done getting your kids to this point. Delight in their accomplishments but find your wings too. Life may look different than it did before, but that's OK … we've been through a lot (as parents). Find a passion, rest, and most importantly, do not keep your feelings to yourself. Talk out your feelings, cry when you need to, and accept the support from your other empty nester friends."
To get specialized news and articles about aging in place, health information and more, sign up for our Aging in Atlanta newsletter.