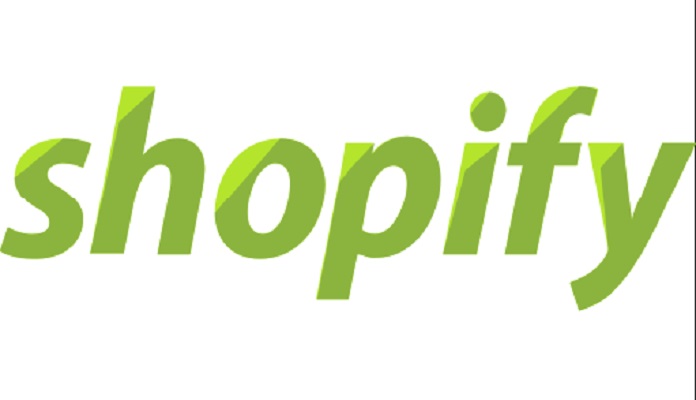 Our today's article is useful for entry-level site management specialists. If you have a business related to yoga, fitness, aerobics, and other sports, learn the basics of starting a project. We'll talk about the advantages of such a CMS as Shopify for yoga studio, and we'll discuss hosting and which design should be chosen. Also, it won't be superfluous to look at several modern portals and what they look like to know the main tendencies and trends. So, let's proceed to the review of the CMS.
How To Design A Yoga Studio With Shopify
Note that this platform has its own peculiarities.
First, Shopify is primarily focused on e-commerce. Consequently, web developers ensured clients had all the tools for successful sales on the Internet. That's why CMS is popular among online stores. You won't regret your choice if you sell sports goods, clothes, or equipment.
Secondly, the platform is paid. However, the price makes sense. There are even a few tariffs. Each of the tariffs has slightly more options than the previous one. The starting price of the minimum package of services isn't high and amounts to 29 dollars per month. The list of possibilities is enough to create a fully functioning store. If necessary, you may change the tariff to a more advanced one.
Thirdly, there is an opportunity to combine offline and online businesses. Shopify has a POS (Point of Sale) with which you can integrate all your sales in one place. A very convenient option. To understand how to design a yoga studio and manage it, you may find a lot of detailed information and instructions on the Internet.
Fourthly, CMS has many opportunities and conveniences for clients you have never dreamed of during the planning. Among the popular functions are:
Recovery of the cart abandoned by the client.
Integration with social networks.
Sale of digital and physical goods. That is, it's possible to conduct trade with absolutely everything.
Simplify shipping prices calculation automatically, allowing customers to find out the total purchase cost quickly.
Thus, for a small amount of money, a person receives a huge potential for developing his business.
SEO And Marketing Tools Of Shopify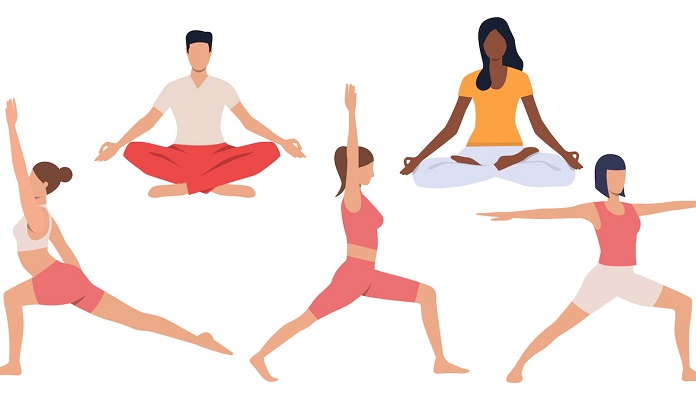 Before answering the question of how to design a yoga studio, it's worth thinking about the basic options for the company's development.
Promoting in Yahoo, Google or Bing is indispensable if you have an online business. This thing is what this CMS offers:
Built-in tools for successful search optimization.
Basic SEO settings are already implemented. However, the system user changes, for example, the URL address, lists of keywords, and other parameters.
You implemented the base but may also bring it to perfection.
Experts highlight the following interesting marketing tools:
Integration with social networks. Such a step becomes necessary for developing a gym or fitness studio or selling sports goods. With the help of social networks, you can attract an even larger audience. At the same time, this channel was always considered one of the most accessible in terms of financial investments.
A simple and intuitive promo code generator. You can use promo codes to offer a discount on classes or to raffle gifts and subscriptions.
Form for collecting email addresses. It's simple and unobtrusive. Therefore, it's possible to get a fairly good base over time.
Work with abandoned baskets. That is if the person threw the product into the basket and didn't complete the order. You return such visitors.
Use all channels and get results.
Things You Need To Know About Hosting
If you plan to learn how to design a yoga studio, consider hosting. For the main site, Shopify itself provides the service. Also, when planning to purchase a template, you can contact TemplateMonster for hosting. Read the terms at the link.
However, it's important to know that for email hosting, it's necessary to make settings. Since CMS doesn't provide such a service, therefore, by default, you won't be able to have addresses that end in the same way as the site name. For example, info@yoga.com.
To do this, set up forwarding letters to personal email, for example, Google. You have to reply to the received letters also with forwarding. That is, the recipient will see a reply from you at the address info@yoga.com.
How To Design A Yoga Studio And Choose A Layout
The issue of appearance is always on the priority list for any business. Therefore, we have created several recommendations that will help you with your purchase:
Don't look at the price. Estimating the cost is necessary, but you shouldn't immediately refuse more expensive options. The template will work for the company's benefit for a long time. There may also be visual differences. After all, more web developer work is realized when the price is slightly higher. The purchase may include other services like plugins, Drag, and Drop. If you calculate each one separately and sum up the budget, the layout purchase is more profitable.
Study the demo carefully. This preview shows how a yoga business website looks after the theme installation. Some web developers offer several layouts at once, so it's important to see all the options.
Pay attention to the mobile version. The responsive design feature helps it look great on any user device. Therefore, it's worth seeing a demo on a tablet and smartphone before buying. Rate the convenience and appearance of all gadgets.
Note that the main colors are changeable. If you liked the product, but the color solution in the demo doesn't suit, you may edit it after installation.
To learn how to design a yoga studio with a successful result, let's look at the best examples of Shopify sites.
The Best Examples Of How To Design A Yoga Studio
Of course, it's impossible to find portals on the subject of yoga immediately. However, this isn't our goal. The main thing is to focus on market players who use the services of the discussed CMS. So, let's get down to the website's review.
Bodybuilding is an excellent online sports nutrition store. This niche is yours, and you should pay attention to sports sites. In the design, we see many bright, dynamic, and colorful banners. As for the layout itself, it's very restrained. White is used for the background. At the top of the main page is a banner with promotions. There are also different selections of products – new arrivals, trendy.
Skims – online underwear store. At the same time, it's aimed at a women's audience of any complexion. The appearance has pastel shades of brown and a pleasant background. The association with the color of the underwear is immediately visible. The page also contains similar blocks with the best items and popular categories. We liked the subscription block, which also presents underwear.
Kyliecosmetics offers popular makeup products. All the details are thought out and look very stylish as a whole. After all, red is present in every banner or picture of makeup items. At first glance, the site seems more red than white. However, if you remove the photos, you'll see that the layout is as simple and concise as possible.
To learn how to design a yoga studio, you should also study the best examples of templates. Let's see what we find on one of the largest marketplaces, TemplateMonster.
How To Design A Yoga Studio With TemplateMonster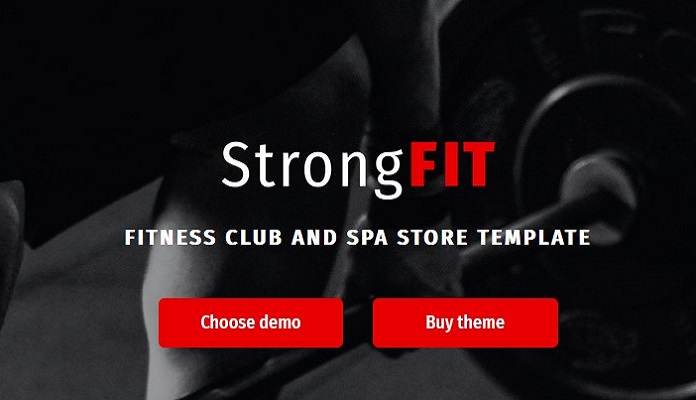 Today we have selected the three most successful, in our opinion, examples of templates specifically for sports stores and websites. You find more items on the marketplace. Please note that there is a filter on the left, where you can expand the search parameter for a suitable topic or narrow it down.
Fitrue is a dynamic, modern, amazing layout for a yoga studio website. It's very minimalistic, so by uploading your own image and banner options, you may create a unique atmosphere and your personal style. The list of characteristics includes everything necessary for successful editing and functioning.
StrongFit is a strict and even daring design. Dynamism is traced in everything. Thanks to the banner at the top of the page, it immediately becomes clear what you offer. And simple and strict lines help to present the proposal as comprehensively as possible. The home page is fully customizable. The menu is structured correctly and logically. How to design a yoga studio? It's easy to do with StrongFit.
Apparelix is the most straightforward solution. Thanks to its simplicity and bright, attention-grabbing accents, you achieve the desired result: selling a season ticket for busy people. At the same time, Apparelix is perfectly compatible with any device thanks to the responsive layout and Retina Ready.
Now you know how to design a yoga studio. Therefore, you should gather your thoughts and get to work!
A Useful Video Everyone Should See
Watch, get inspired, and start creating!
Conclusions
It isn't difficult and not expensive to create a cool, powerful, and attractive site. Shopify for web designers is like a breath of fresh air, and new products will be released constantly. If you want more information on the topic, we advise you to read the articles here and here.
FAQ
What are the best themes for yoga classes?
This question is subjective. Each business owner must choose what is best for him. Decide what blocks should be present, what style the appearance, and what functionality the product has. After that, start choosing TemplateMonster.
How to create a yoga website for free?
Unfortunately or fortunately, you cannot use the platform for free. However, creating a new online business with a minimal fee is quite possible. We also don't recommend downloading free templates. They are significantly inferior to paid ones both externally and functionally.
How to build a yoga website without Shopify?
In this case, you should consider other options for CMS. For example, WordPress or PrestaShop. Fortunately, there are also plenty of topics for such a CMS. You see dozens of options on TemplateMonster.
Do I need a yoga studio website?
You absolutely must have a page on the Internet. Without it, visitors may not find you at all and may not come to classes. In addition, this type of promotion is much cheaper than offline.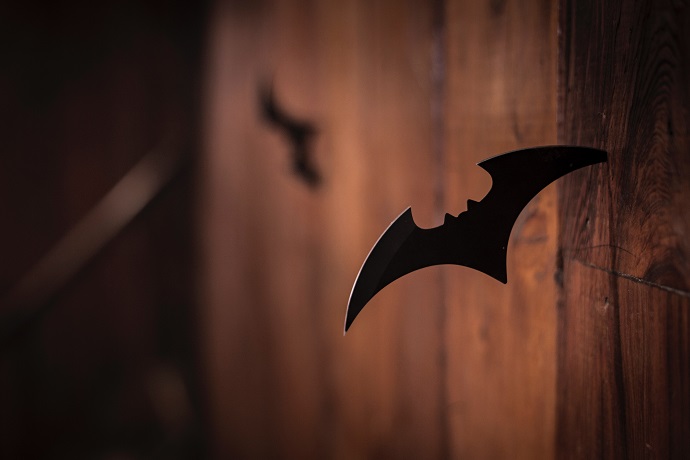 15 Mar 2022
"This is my work, my lifeThis is my creation, my worldThis is…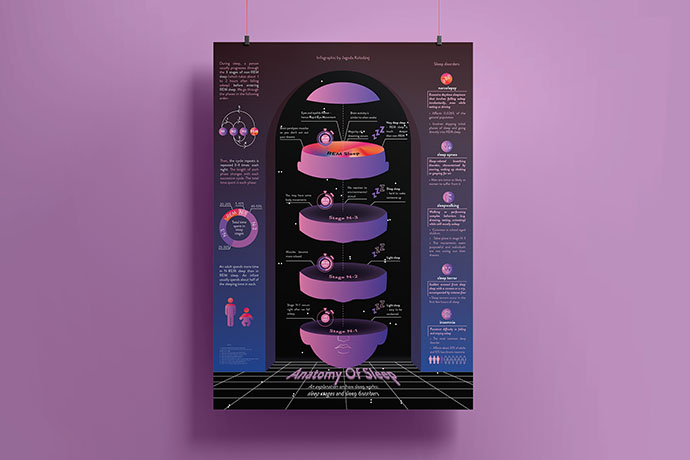 11 Apr 2022
When a picture is worth a thousand words, that's totally about an…
Written by
Allison is a professional SEO specialist and an inspired author. Marketing manager by day and a writer by night, she is creating many articles on business, marketing, design, and web development. Follow her on LinkedIn and Facebook.
Post Comment
<div pseudo="-webkit-input-placeholder" id="placeholder" style="display: block !important;">Write Comment...</div><div></div>