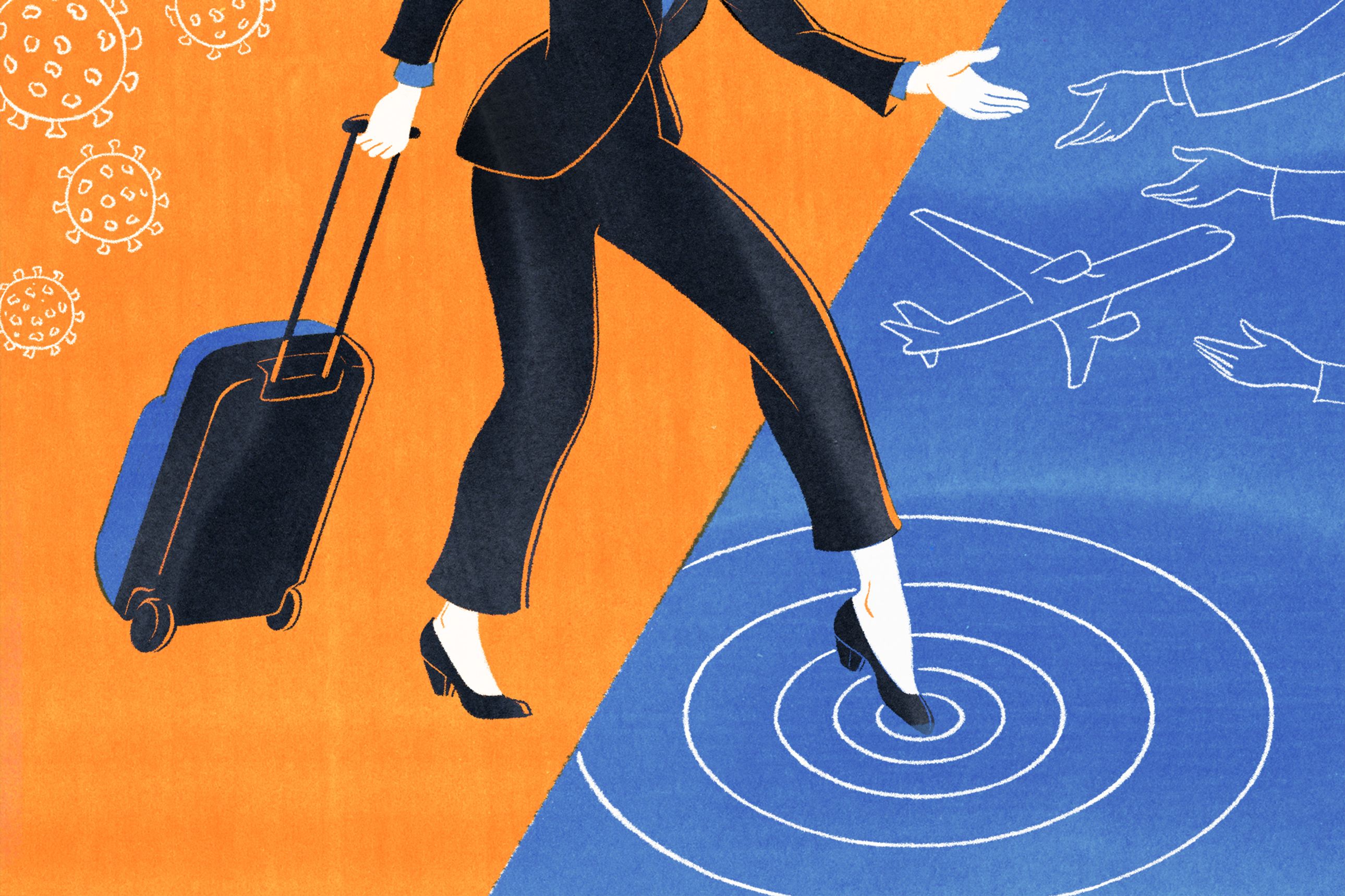 As I loaded my laptop, iPad and toiletries back into my carry-on bag after passing through airport security, the fellow packing up next to me commented on one of my gadgets. Before I knew it, we were deep in conversation about our respective experiences in the tech world. After two years without business travel, I was ravenous for the excitement of establishing a new professional connection.
But the flip side of excitement is anxiety—and my return to business travel has brought plenty of it. Do I still take taxis and limos, or will I commit to car rentals to avoid Covid risks and the nauseating experience of being a masked passenger? How will my kids handle my weeklong absence after two years of extreme togetherness? When is it worth the risk of taking off my mask in a room full of strangers? And of course: What on earth will I wear?
Fretting over all these considerations has made the return to business travel feel as challenging as a trip to Mars. Some of the fretting is just a matter of reacclimating to travel after two sedentary years. But a lot of my concerns stem from very real changes in the context of travel, ranging from the logistical complexity of airport delays and pre-trip Covid testing to the social complexity of navigating crowded rooms and new acquaintances when people have such wildly different levels of risk and risk tolerance.
Slowly but surely, I'm regaining my comfort with business travel, even if it is a lot more complicated than it used to be. Here's what has helped:
After two years of Covid isolation, my first experience in a room of more than five people was when I had to give a talk to a room of 250. I don't recommend this as an acclimation strategy! I have since followed the lead of a colleague who spent the holiday season going to networking events he didn't actually care about. He figured that it would be better to regain his social skills in a low-stakes situation. I'm now taking care to build regular people practice into the pace of each week at home, by hosting small dinner parties and making more dates with colleagues.
Anticipate social anxiety
Whether it's a one-on-one lunch, a small meeting or a large networking event, I've found every type of social interaction a lot more fraught in the aftermath of Covid isolation. It sometimes feels like I'm back in high school! Recognizing the anxiety—and acknowledging that it will take time to get comfortable—has made it easier to reacclimate.
Ask before hugging
I used to greet colleagues with a hug, especially if we hadn't seen each other in a while. Covid awareness has led me to start asking before I hug, and that seems like a social protocol that we can and should hang onto, not just for health reasons, but out of respect for other people's personal preferences and boundaries.
Look up meeting spots
Before booking a date for lunch or coffee, I take the time to look at photos and reviews of a proposed meeting spot. Since I don't know whether a colleague will be comfortable in a crowded restaurant or bar, I look for places that appear roomy or have comfortable outdoor seating, and scan for reviews that speak to how crowded a restaurant is likely to be—and when.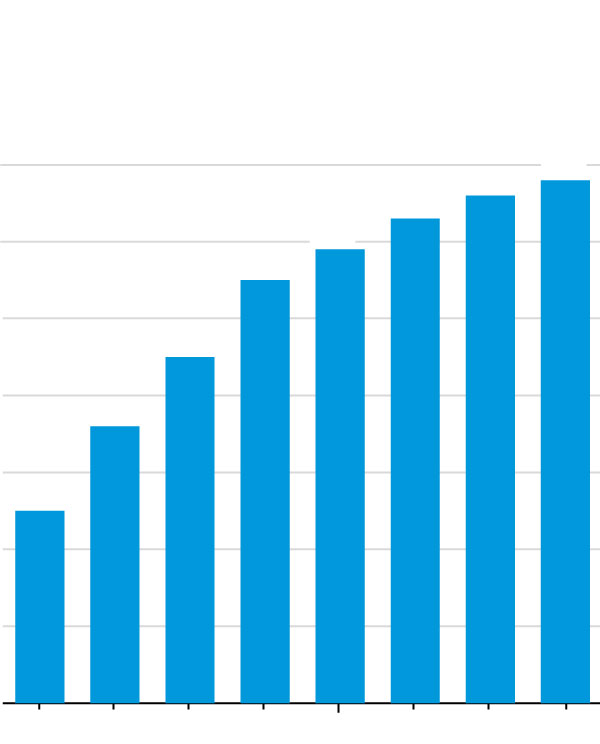 Since Covid risks affect my travel planning and event participation, it's a lot easier to talk this through with colleagues or clients in advance. After being surprised when my first in-person audience was almost entirely mask-free, I now let my hosts know that I keep my mask on when I'm mixing with a crowd, and take it off only when I reach the podium. I've found it a lot more comfortable to keep my mask on before and after I give a talk if I explain to audiences that I have to be extra-cautious about Covid as the parent of a kid with a disability. Being explicit makes it less awkward to be the only masked person in a room.
Bring a buddy
One of my first big trips was to New York, and I was lucky to have a close friend who wanted to join me for what she called "parallel solo" trips. It turned out to be terrific to have a pal I could debrief with after a socially stressful networking event or an anxiety-producing meeting. If you have a friend whose travel plans can loosely align with your own, you may find it helps to ease some of the anxiety of returning to the world.
Stretch your comfort zone gradually
I used to take travel as an opportunity to stretch my comfort zone by doing things I rarely do at home, like dine out solo, or attend a party where I don't know anyone. After two years as a homebody, however, it's a big stretch for me to spend a few nights in a strange bed, spend time away from my family and have days of intense interaction. I don't need to add to that load by pushing myself to be extra-adventurous.
Optimize the family adjustment
My return to business travel has been an adjustment for the whole family. Since we're out of practice at solo parenting, my husband and I have booked extra help on the weeks when one or the other of us is on the road. The first time I did an extended trip, my youngest got despondent after I had been gone for five days, so for now, we're keeping trips shorter while we all build up our tolerance for separation.
Lower your fashion bar
After two years of living in sweats and PJs, my usual big-city work wardrobe was full of clothing that felt too constricting, and I worried that my power clothes would look out of date in a newly casual culture. So I've settled on a small rotation of professional-looking clothes that are comfortable (soft fabrics, undefined or elastic waistbands) and a bit ambiguous: If I wear a jumpsuit instead of a cocktail dress to a networking event, or pants with a matching vest rather than a full blazer, I don't have to worry about being underdressed or overdressed for the occasion.
Reduce logistical stress
With all the emotional and social stress of returning to business travel, I have way less room to handle logistical headaches. So I'm doing everything I can to make the actual traveling as painless as possible: I skip the multileg trips in favor of the minimal number of connections, pay for flight upgrades that give me more leg room and faster boarding, and pack extra snacks in anticipation of flight delays. And as much as I once enjoyed the serendipity of leaving an unplanned day or two in my travel schedule, I now find it much easier to have all my hotels prebooked, my meetings prescheduled and my restaurant or in-room delivery options preselected.
Coddle yourself
Knowing that I'll probably arrive at my hotel room as an empty, socially exhausted shell of a human being, I like to have some creature comforts waiting. A day or two before I hit the road, I place an online order for my favorite in-room snacks, nice-smelling toiletries and sometimes even a new pair of pajamas. Indulgent? Maybe. But for now, as I ease my way back into travel, it's great to return to my hotel room after a long day of meetings and know I'll have all the necessities—and maybe even some little treasures—to perk myself up.
Dr. Samuel is a technology researcher and co-author of "Remote, Inc.: How to Thrive at Work…Wherever You Are." Email her at reports@wsj.com.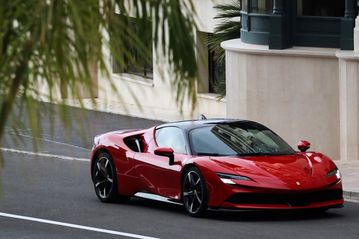 The luxury sports-car company aims to start selling a fully electric vehicle in 2025. Can it do that and still be Ferrari?