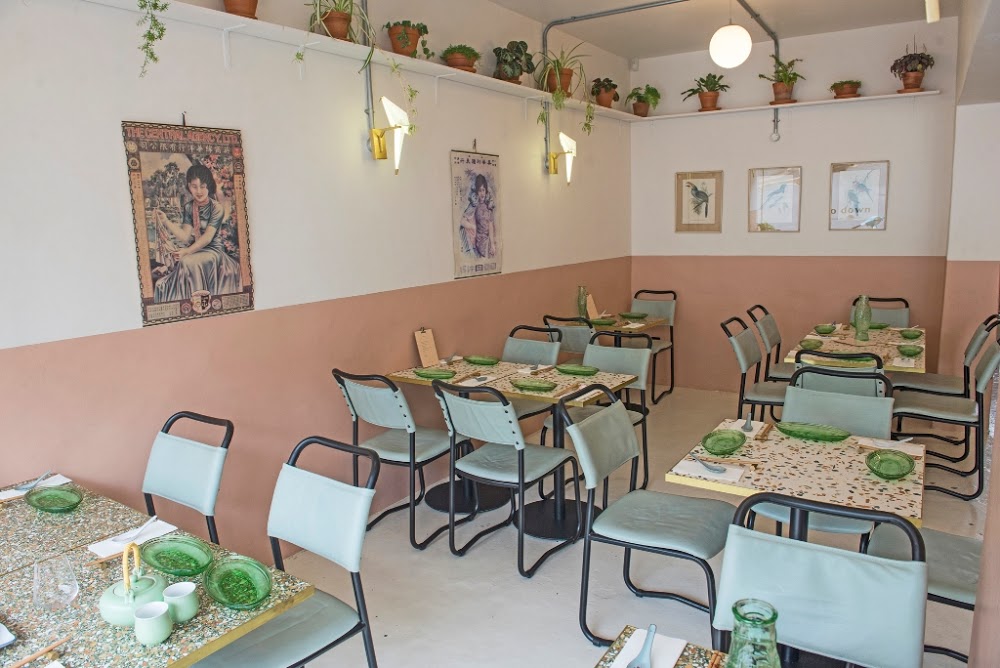 For a city with such a delicious and diverse dining scene, the elusiveness of top-notch Far East Asia-inspired cuisine in Cape Town is as mysterious as it is frustrating. Thankfully two very different establishments provide a welcome antidote to this phenomenon.
First up is Bao Down in the City Bowl which is run by Graham Oldfield, former head chef at Liam Tomlin's acclaimed Chefs Warehouse, and his wife Phillipa. If there's one restaurant I insist on dining at every time I'm in the Mother City, it's this. And every time I go, it's a delight.
For starters, the restaurant's ambience is cosy and inviting. Its nostalgic style — 1930s Shanghai meets a Wes Anderson film set — features terrazzo surfaces, splashes of pink and green, and touches of Eastern iconography (such as vintage Chinese movie posters).
The service is always attentive and there's a short but interesting wine list (though rather expensive — with not a single bottle under R200). What really keeps luring me back, though, is the superlative food.
If there's one restaurant I insist on dining at every time I'm in the Mother City, it's this. And every time I go, it's an absolute delight.
The Oldfields' menu is tightly edited and changes regularly but always puts modern-style bao at centre stage. That means a perfectly steamed bun that's almost fluffy but still has enough grip to hold a tasty filling between its doughy "jaws".
On my most recent visit, the spicy Korean fried chicken bao was a gorgeous mix of soft, crunchy and sticky textures and just the right amount of feistiness. Then there was the tender pork belly bao with a BBQ sauce that managed not to overwhelm the meat's own flavour.
The most enthralling of all, though, was the bao with miso-yaki aubergine and a lemon and coriander dressing, sesame paste, toasted pumpkin seed and chilli — a concoction that created a delicious explosion umami.
A long-time favourite (which has remained on the menu) is the prawn toast. The prawn-infused bao is deep-fried and served piping hot, with a spicy dipping sauce and lemon mayo: juicy, decadent and sublime.
Each bao arrives as a double portion; you're encouraged to order about two or three per person. Ravenous — and in raptures — I often end up ordering far more than that.
The single dessert of the day does change, but if you're lucky it might be the lemon and miso pie — Bao Down's take on New York pastry chef Christina Rossi's famous crack pie. Having devoured more than my fair share of this smooth and citrusy sensation I now know why it's called crack pie.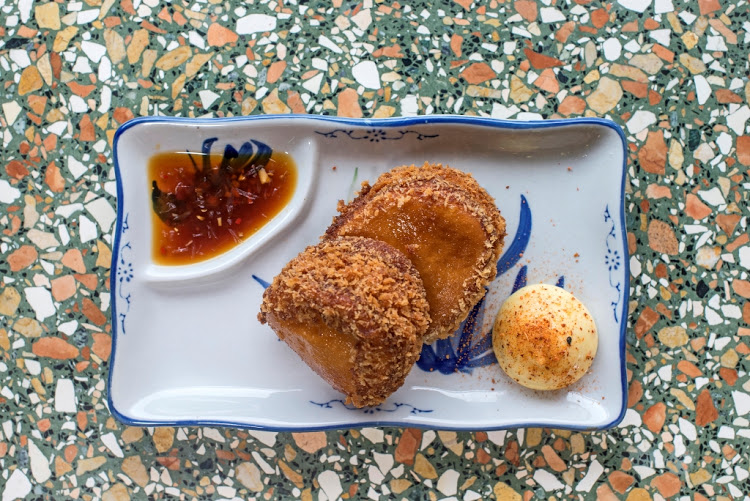 On the other side of Signal Hill, in Sea Point, is Hesheng — though it is not without its flaws. The restaurant's awkward layout means that both times I've eaten there, we were given a table adjacent to and facing a wall. Crammed with tacky paraphernalia, its décor is less than stylish, while the service is slow and elusive. There appeared to be only one waitress serving the entire dinnertime crowd — a stoic and surprisingly serene girl of indeterminate (but likely preadolescent) age that I suspected might be the owner's daughter.
While Hesheng's extensive menu does include noodle and rice dishes, we were here primarily to indulge in our love of dim sum. The xiaolongbao — soup dumplings — arrived first: piping hot parcels of delicious broth and meat. Then we had pot stickers, so called because instead of being steamed, these dumplings are fried. They had crispy brown edges and were stuffed with generous portions of flavoursome beef. Our third set of dumplings contained steamed pork and leek — subtler and lighter than the beef, but also tasty.
Rounding out the meal was a fresh and tangy cucumber salad, as well as strips of hot and sour potato. We left truly stuffed, and very happy.