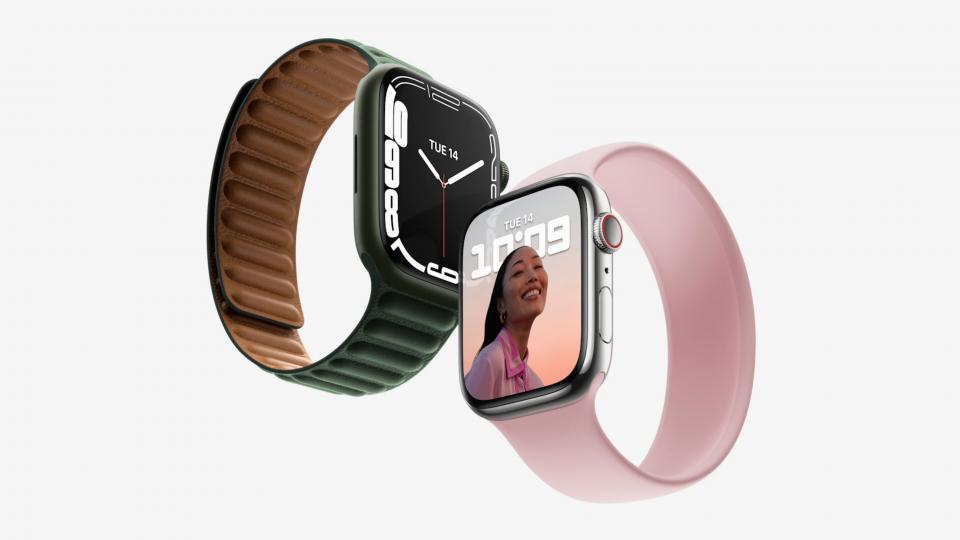 After introducing the new iPad and iPad mini, Apple turned its attention to the Apple Watch Series 7 — the latest smartwatch, coming this autumn.
The biggest change is a new larger design, with a new re-engineered display featuring both 41mm and 45mm designs, both with bezels just 1.7mm thick. That means you get a lot more display, and Apple claims that it can fit 50% more text on screen, as demonstrated by the sample text message shown below.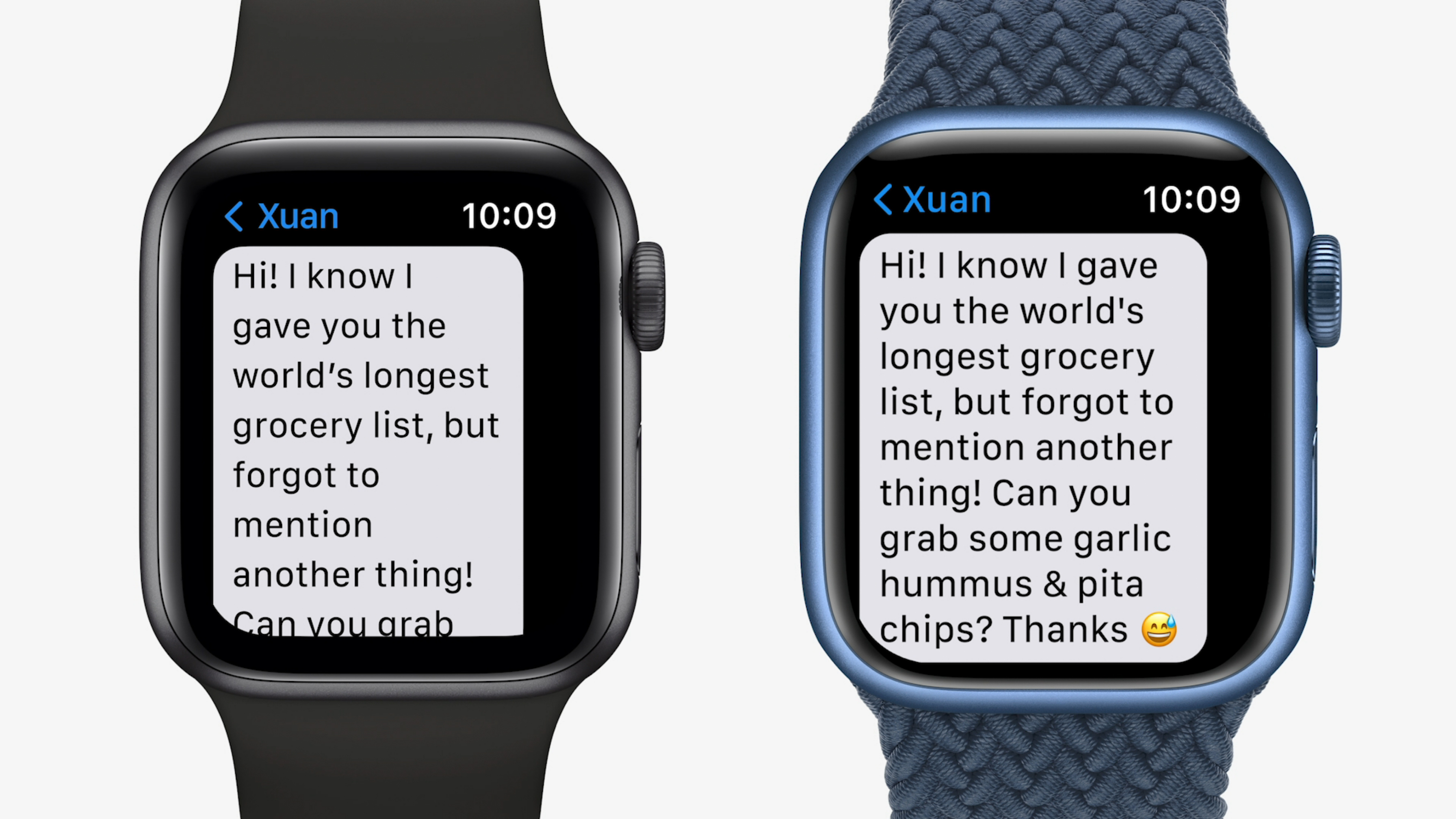 A larger display might make you worry that there's more to damage. That may be true, but Apple claims that it's crack resistant and the Apple Watch 7 features a IP6X rating, with a WR50 water resistance rating too.
Notably, the rumours of a more square, boxy design have proved to be wide of the mark, with Apple emphasising the curved design which has barely changed since the first-generation Watch launched in 2015. It is, however, a lot brighter — the always-on display is 70% brighter, according to Apple.
The improvement to brightness and a larger display haven't impacted battery life either way, with Apple still promising 18-hour battery life with normal use. That means you'll still need to keep the charger close, but the good news is that it'll top up 33% faster than the Series 6, meaning you can go from a flat battery to full in just 80 minutes.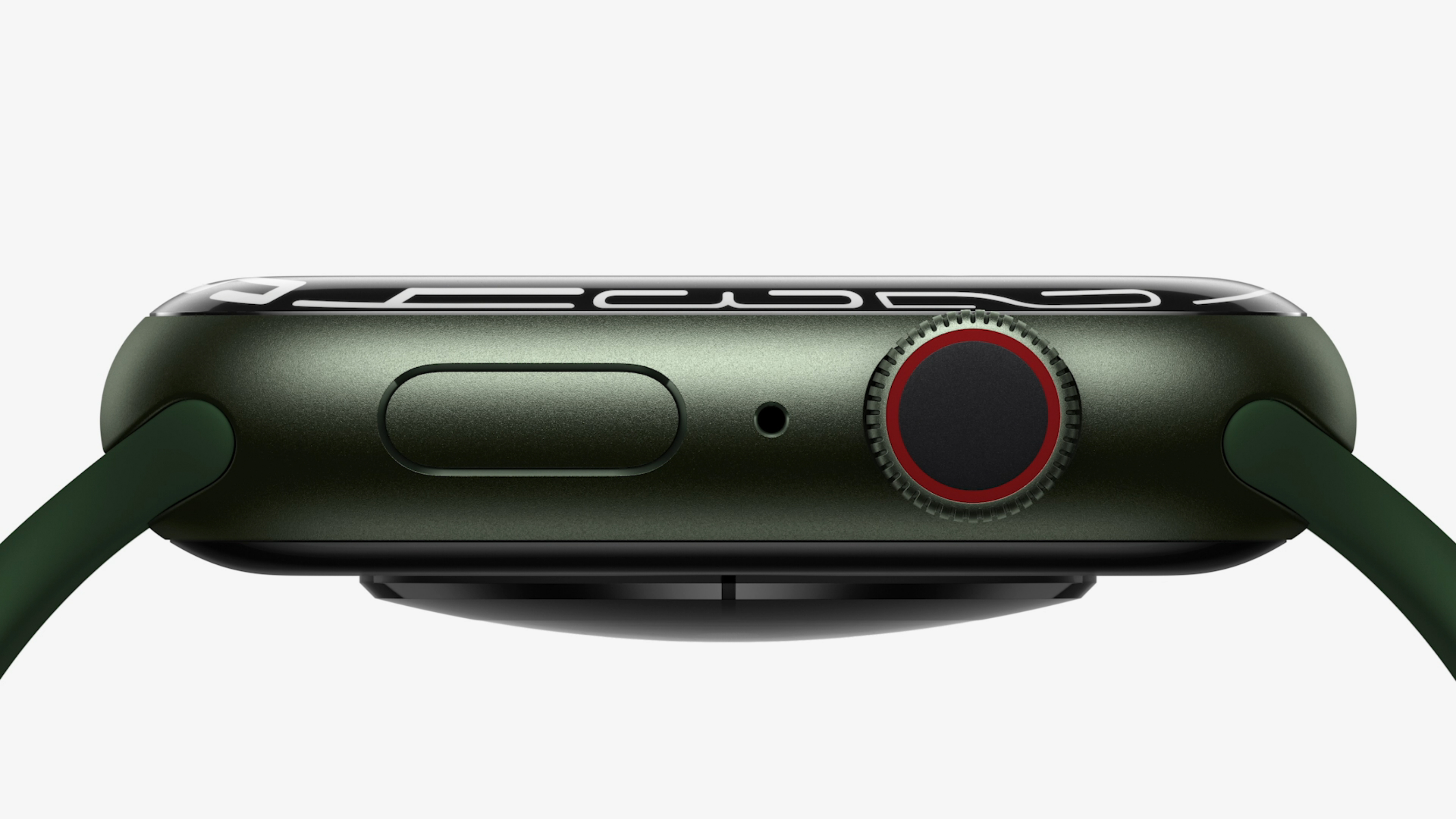 It'll come in five colours: black, gold, blue, red and a new dark green one that looks pretty stylish. While we have US pricing — prices start at $399, above the Watch Series 3 at $199 and Watch SE at $279 — we don't have UK equivalents yet, and Apple was equally cagey about release dates, only promising a fall (or "autumn" to those of us in the UK) release date.
We'll update this piece when we have UK pricing and a firm release date.