Expert sets out ways cutting-edge technology can be used in education to narrow the attainment gap.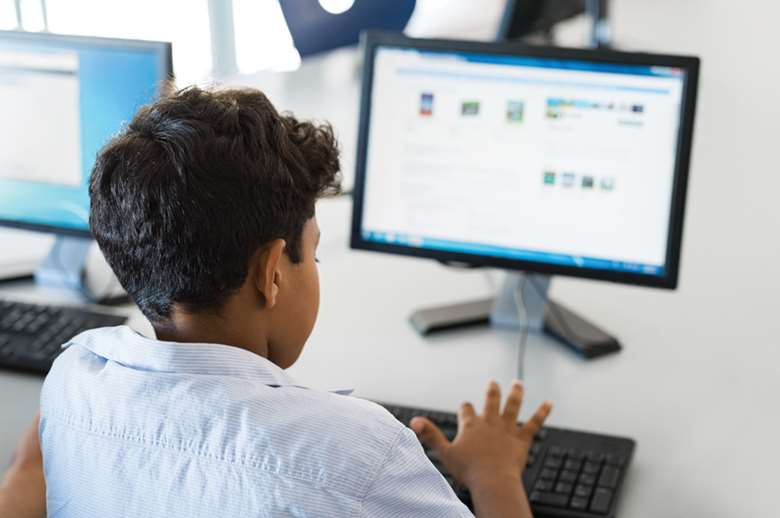 At the height of the Covid-19 crisis, experts were already warning that the worst effects would not be felt for another five, 10 and 20 years.
The ominous impact of the pandemic on our children is already starting to be seen with a troubling government report finding the attainment gap between privileged and disadvantaged students is now wider than it was pre-pandemic.
Digital poverty has been a factor in causing this. As schools moved learning online, one in five children did not have a laptop or device they could use at home. Across the UK, 1.7 million households are not connected to the internet. This is linked to economic disadvantage, with 53 per cent of these households reporting they can't afford a broadband bill.
Policymakers must respond with urgency to avoid entrenching inequality for vulnerable young people. The future economy requires a workforce that is digitally literate and skilled with technology. Students who are unable to develop these skills will be at a severe disadvantage, with the doors and opportunities of the digital age closed to them.
Tackling the attainment gap begins in the classroom, or perhaps a need to look even further back to before a child starts school. The Prime Minister has declared his desire to see EdTech and Artificial Intelligence utilised in schools, which can be powerful tools to help close the gap.
Tracking development
Beginning in the early years, EdTech solutions can, among other things, help educators track each students' development over time. This can be by recording teacher observations in one accessible place where they can be compared to universal development benchmarks. EdTech tools can also allow teachers to personalise assessment to get accurate and quick measures of students' understanding, to which they can then respond accordingly.
Research has found children born during the pandemic, who have grown up in relative isolation during formative years, are already falling behind their peers in social and emotional development.
For children in the early years, these development milestones include social skills, problem solving, emotional regulation and motor skills. For primary students, literacy and numeracy attainment becomes key. According to the government's research, the poorest Year 2 pupils are six months behind their wealthy peers in reading and five months behind in maths.
The collation of data via EdTech platforms can be used effectively to form a joined-up approach which follows a child's education and development journey from the very start of primary school, allowing schools and teachers to better monitor students' progress through each key stage. This way, teachers can identify areas where children are less secure in their knowledge, or areas where they may be further behind the expected standard. Lessons can then be accurately adapted to include content customised to their class's unique development.
Computer confidence
Digital literacy and computer skills are frequently cited by employers as the most in-demand skills in the workforce – a trend that shows no sign of slowing. Young people are commonly referred to as "digital natives", but as teachers often attest, that typically doesn't translate into digital competency of the tools used in school or their broader digital citizenship skills.
For students experiencing digital poverty in their home environment, EdTech provides an opportunity to develop confidence and competence using computers and technology at school. With the latest generation of classroom management tools which work locally and remotely, students can be supported and guided during class by the teacher even if not in the physical classroom, join in peer-to-peer interactions and access low stakes quizzes and surveys.
This helps prepare them for a modern work environment where they must learn and master new software, manage tasks, communicate online and produce digital work.
Raising digital citizens
Digital skills extend beyond mastery of the tools. Digital citizenship will be of paramount importance in the digital age, with policymakers recognising the need to regulate our lives online.
The Online Safety Bill seeks to address some of these problems and EdTech can be another piece of this puzzle. Many children perceive the online environment as somewhere they can operate without the supervision or intervention of adults. EdTech teaches students that technology is subject to misuse; that online spaces have rules and standards they must abide by.
In online classroom settings, students are required to communicate and collaborate with respect, while accepting their own responsibility to make online spaces safe for everyone and learning about potential risks.
Safeguarding tools enable educators to monitor communication and address misuse as it arises, entrenching the principles of online safety from the start.
The way forward
For EdTech resources to help bridge the attainment gap, students from low-income households need equal access to its benefits. The cost of broadband connection and suitable devices is a significant barrier for less affluent schools. Public investment must therefore ensure equity, equipping all schools with the technology and connection they need to give their students the best chance of future success.
Al Kingsley is a multi-academy trust chair and chief executive of NetSupport