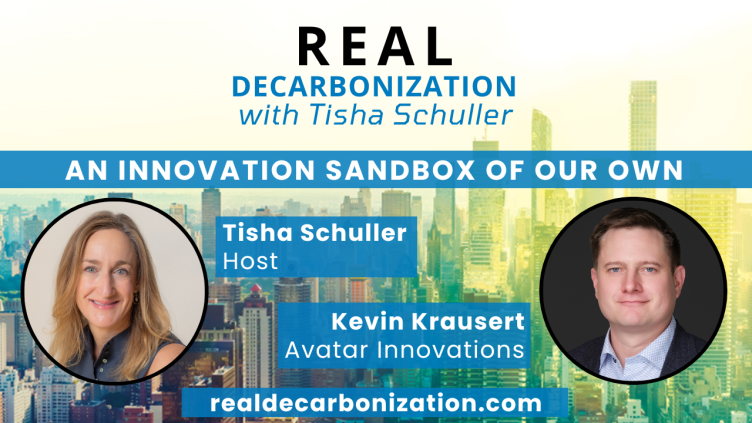 Real decarbonization is about making meaningful, pragmatic decarbonization contributions at speed and scale, which is why Kevin Krausert is my next Real Decarbonization podcast guest. Kevin is the CEO and co-founder of Avatar Innovations, an oil-and-gas-focused innovation platform that gives companies and employees a unique opportunity to co-create, test, and market new technologies — including those aimed at accelerating real decarbonization.
A few of Kevin's insights:
On Avatar's impact: "This forum is generating a lot of excitement, because it's not just empowering the workforce of the future but also putting oil and gas in the driver's seat of the energy transition. This is a race that we can win."
On why oil and gas needs its own innovation sandbox: "We need new innovation structures and forums, so we can meet the opportunity in front of us at record speed."
What innovation really looks like: "This isn't about free lunches and beanbag chairs at the office. This is a lot of hard work."
Three ways you can activate:
Listen to Season 5 of the Real Decarbonization podcast! (The episodes are just 15 minutes.)
Order my new book, Real Decarbonization, for your team by emailing us.
Reach out to us to get going on your real decarbonization strategy.
Have fun in the innovation sandbox!
Tisha