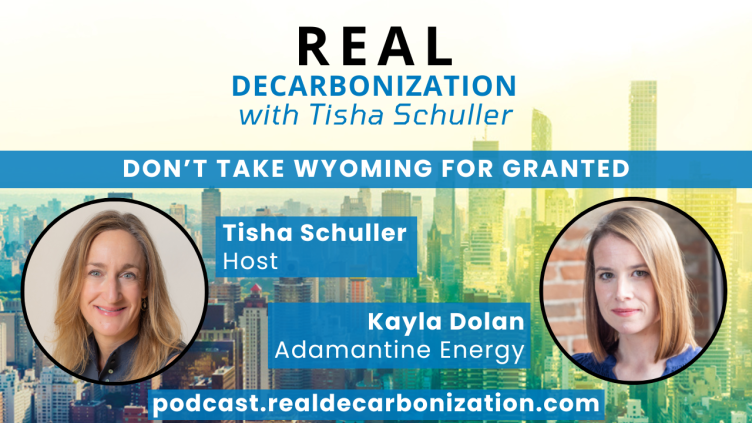 Last fall I observed a fascinating focus group on direct air capture held in a conservative, rural Wyoming community—so interesting that I needed all six hours of the drive home to Colorado to process what I'd seen and heard. Fortunately, Kayla Dolan, Adamantine director of policy and strategy, was my travel companion, and we pondered what we'd learned the whole way back. I first shared my takeaways from that night with you in a Both True in February. Now, thanks to your interest, Kayla and I are back with more on managing community engagement for energy projects for the latest episode of the Real Decarbonization podcast. We at Adamantine continue to find that bespoke, authentic engagement will be crucial for building both traditional and decarbonization energy projects for the foreseeable future.
Our latest takeaways
Kayla on the attitude of the focus group: "Everyone was skeptical, because all they've heard, historically, with the low-carbon transition is that they are going to be left out."
Tisha on navigating political divides: "Whether it's an inner city, a rural landscape, or a place with a lot of history, it's important that we respect what the world looks like from their perspective, even if—especially when—our politics are different."
Kayla on effectively engaging with communities: "You've got to get boots on the ground and go into listening mode. Even before you talk about a project, understand what the community is grappling with every day."
Three ways you can activate
Tune in to the Real Decarbonization podcast for mini-pods packed with novel insights from industry leaders.
High-level engagement with surrounding communities will be critical for decarbonization efforts moving forward. Email us to order copies of Real Decarbonization for your team.
The Adamantine team has experience working with a wide range of stakeholders—including community leaders. Reach out to schedule a consultation.
To another road trip soon—right, Kayla?!
Tisha