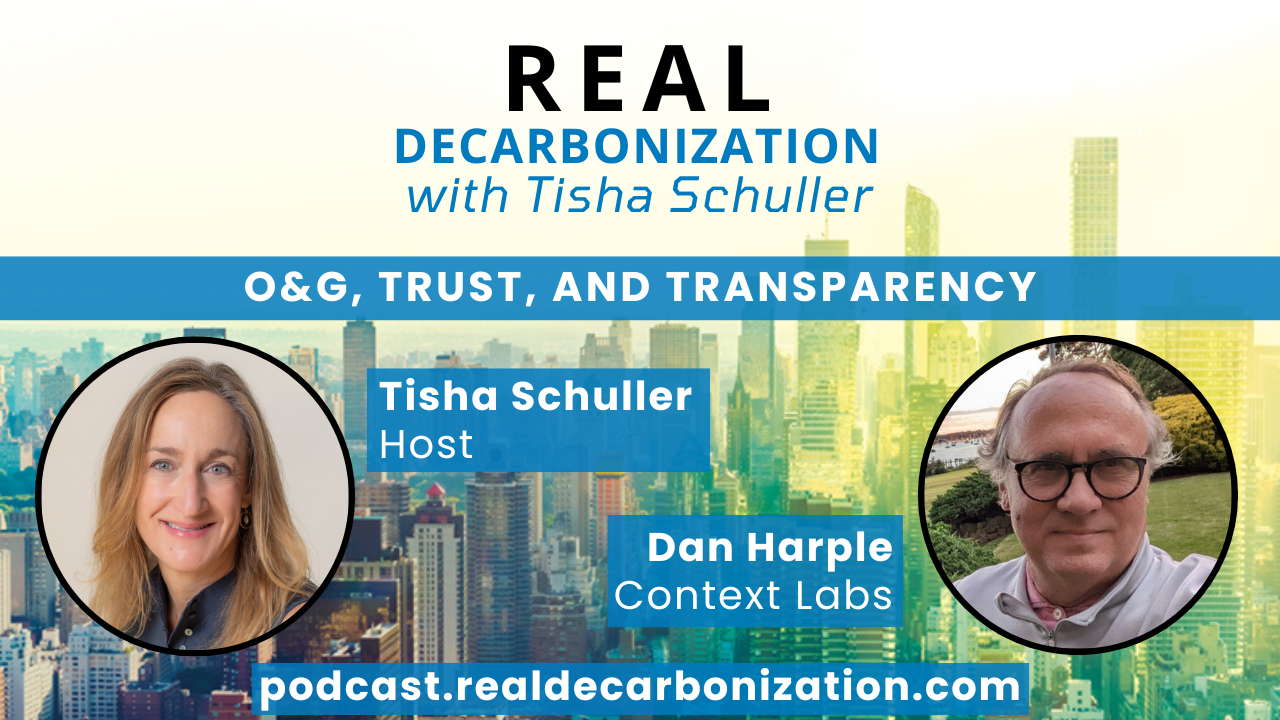 Dan Harple—founder and CEO of Context Labs—is a serial entrepreneur and internet pioneer. He has now turned his attention to a challenge close to my heart: building public confidence in oil and gas decarbonization efforts. I invited Dan to talk with me on the latest episode of the Real Decarbonization podcast to give you his unique vantage point on how to build that confidence.
I love the way Dan looks at supply chain interconnectivity, the connections among people and companies that build momentum, and the central role of empowered employees. Dan and Context Labs are working with some of our biggest companies to advance emissions-tracking technology in a way that exemplifies responsible stewardship.
A few of Dan's insights
On building trust: "Making a pariah out of [the oil and gas] industry—the industry that can bridge us to where we need to go—is a poor choice. Deploying technology to create transparency for the energy transition is one of the most important things [industry leaders] can do."
On game-changing collaborations: "My prior experience is in companies that make at-scale standards. Standards happen not from someone up high who proclaims, 'Thou shalt do this.' Standards happen because large companies deploy something better."
On engaging young talent: "We've hardly had to recruit at all for our company. Almost everybody's over the transom, because people want to work for a company that's got a purpose and a vision."
Three ways you can activate
Check out other episodes of the Real Decarbonization podcast for more industry wisdom.
My latest book, Real Decarbonization, features interviews with Dan and other game-changing leaders seizing the low-carbon future. Contact us to order copies for your team.
Adamantine can help your company build trust with stakeholders. Reach out for a consultation.
Here's looking at you, kid,
Tisha