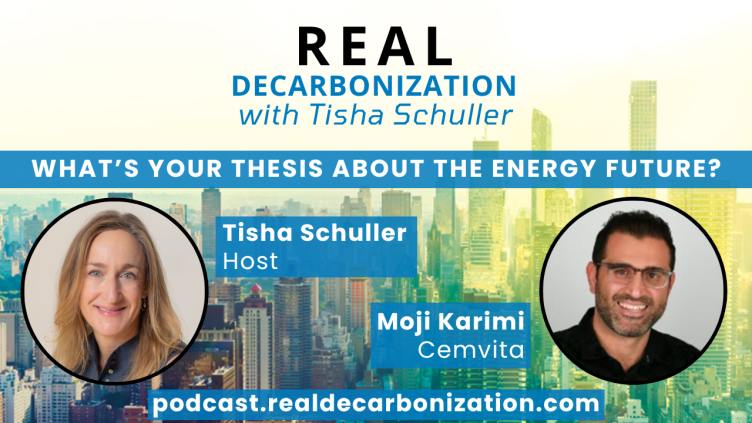 I love opportunities to sharpen my thinking on real decarbonization—by engaging with both supporters and critics of my work. On the newest episode of the Real Decarbonization podcast, you'll hear my conversation with Moji Karimi, cofounder and CEO of Cemvita, who provides a good-natured critique of my book Real Decarbonization, as well as his perspective on the "how" of bringing tech into a decarbonization strategy. For instance, Moji argues that industry leaders must create the future—not merely anticipate it—by leveraging the innovative minds in their organizations.
A few of Moji's insights
On ideal qualities of industry partners: "It sets us up for a better partnership when we don't have to justify the topic; they already have [a decarbonization] thesis and are looking for the solution."
On how to prioritize innovation within oil and gas companies: "Take a look inside and see what skill sets we already have that could be repurposed. What infrastructure do we already have that could be repurposed?"
On his optimism for the future: "I like to think about what the next generation of energy companies would look like in 2050—that are really natural resource companies that have a regenerative relationship with nature and could provide the same services in a way that is sustainable."
Three ways you can activate
Check out my 15-minute mini pods with Moji and other leaders making real decarbonization happen.
Order my latest book, Real Decarbonization, for your team by emailing us.
As you take on real decarbonization, reach out to learn how Adamantine can guide your efforts.
To future building,
Tisha