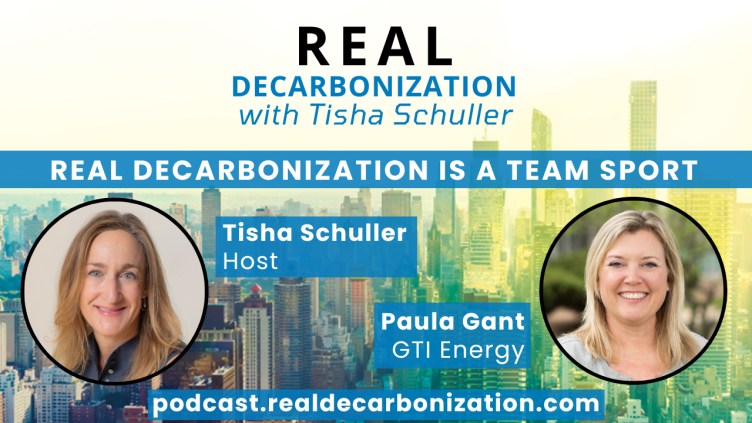 Happy new year!
Executing real decarbonization will require much of the oil and gas industry's innovation capacity and energy know-how — utilizing both our current infrastructure and our talented workforce to execute at speed and scale.
That's why I had GTI Energy President and CEO Paula Gant on the Real Decarbonization podcast to share how GTI Energy is bringing together companies to accelerate their contributions to the energy future.
Some of Paula's insights
On GTI Energy the next 10 years: "We've moved past the question of if we're going to transition energy systems. Now, we're very firmly into how."
On providing credible data to build investor trust: "Carbon intensity calculation methodologies are foundational for building robust and relied-upon carbon accounting, which is necessary for informing the decisions that will drive investments."
On collaborating with unconventional partners: "This is a team sport. Transition at the speed and scale we need in the next couple of decades requires all hands on deck and us working together, sometimes in competition."
Three ways you can activate
Kick off 2023 right! Add my new book, Real Decarbonization, to your reading resolutions, and contact us to order copies for your team.
Tune in to my conversations with other oil and gas leaders in this series of Real Decarbonization mini-pods.
Adamantine is working with clients to build their 10-year decarbonization strategies. Reach out now to grab a March client spot.
Let's hit the field,
Tisha