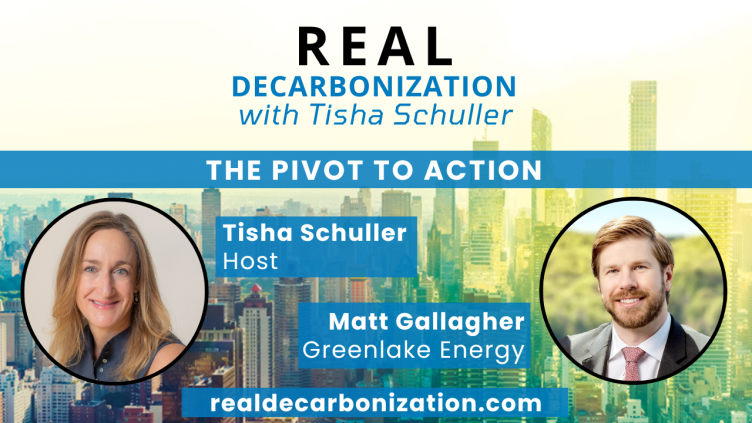 We kick off Season 5 of the Real Decarbonization podcast to accompany my new book, Real Decarbonization: How Oil and Gas Companies Are Seizing the Low-Carbon Future. There's no one better than Matt Gallagher to be the first guest on this season of mini-pods exploring what oil and gas leaders need to know today and about what's coming tomorrow. Matt is president and CEO of Greenlake Energy Ventures and board director for both Pioneer Natural Resources and Chesapeake Energy.
A couple of Matt's insights
"In the last 10 years, the global community needed to get the emotions riled up, and it activated governments to put policies in place to start to tackle climate change. But now in 2022, we're all in emotions, and we need to transfer to action."
"The call for all North American oil and gas is to be the desired barrel and the desired molecule for the consumer."
Three ways you can activate
Order Real Decarbonization for your team by emailing us.
Get started on your real decarbonization strategy: Reach out to schedule a consultation with Adamantine.
Please take a moment to rate and review the Real Decarbonization podcast and forward this to two colleagues.
To kicking off new conversations,
Tisha